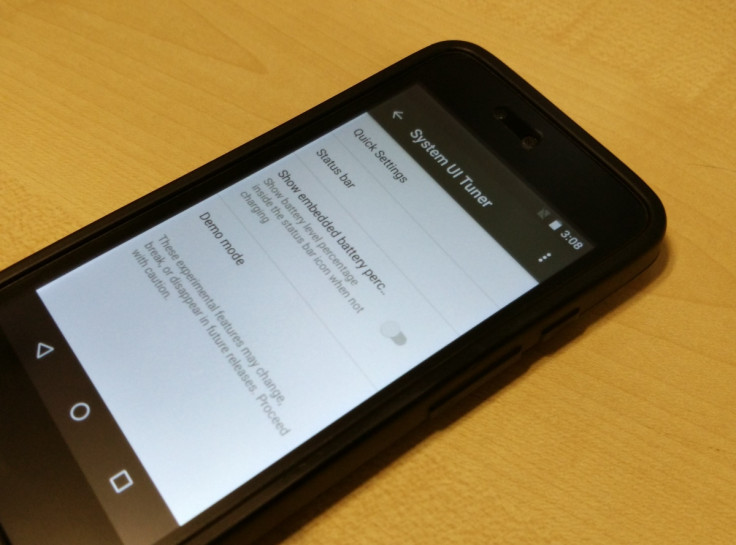 Google has not yet used any bloatware on Android to enable some customisations. But the recently released Android 6.0 Marshmallow comes bundled with System UI Tuner to deliver a customised experience without any bloatware. The feature is hidden under Settings but has all the capabilities to make your Android Marshmallow device smarter. So here are the steps to enable the System UI Tuner and to get a smarter experience.
We've provided two sections in this tutorial to let you easily enable System UI Tuner first, and then use its functionality to make your Android Marshmallow-based device smarter.
How to enable System UI Tuner on Android 6.0 Marshmallow:
Step 1: Pull down the notification panel from the top and long-press the Settings gear icon for a couple of seconds. Thereafter, you'll see a pop-up with the message that reads, "Congrats! System UI Tuner has been added to Settings."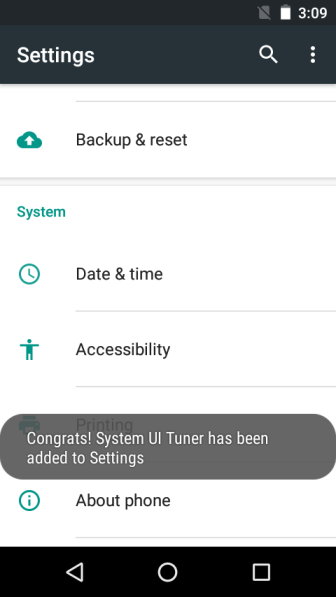 Step 2: Once you've received the message, just tap the Settings gear icon or go to Settings menu from the app drawer and then scroll down to "System UI Tuner" option.
You can also disable System UI Tuner by long-pressing the Settings gear icon from the notification panel or by tapping "Remove from Settings" option from the top-right overflow menu icon.
How to use System UI Tuner:
Step 1: Sort icons on Quick Settings panel through System UI Tuner. For this, tap "Quick Settings" option from System UI Tuner and then move any of the icons to your desired place. There is also an option to reset the sorting to default by tapping "Reset" option from the overflow menu.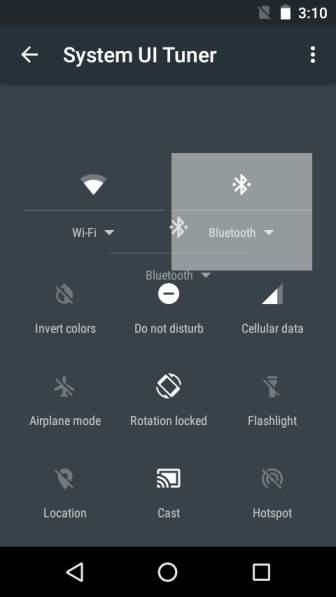 Step 2: Enable only necessary notification icons on the Status bar through System UI Tuner. Select "Status bar" option from the main screen and then tap on the switch on the right side to disable all the odd notification icons like work profile, cast, or alarm.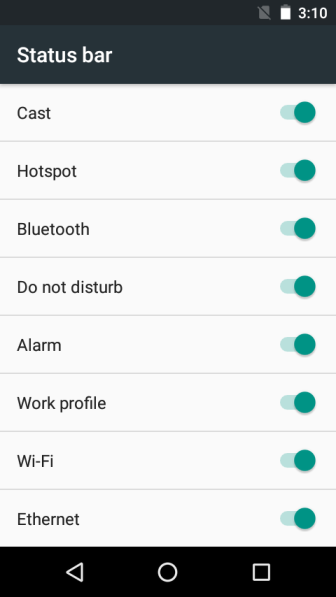 Step 3: Make battery percentage visible on the status bar when the device is not connected to a charger. This can be done by enabling "Show embedded battery percentage" option from System UI Tuner.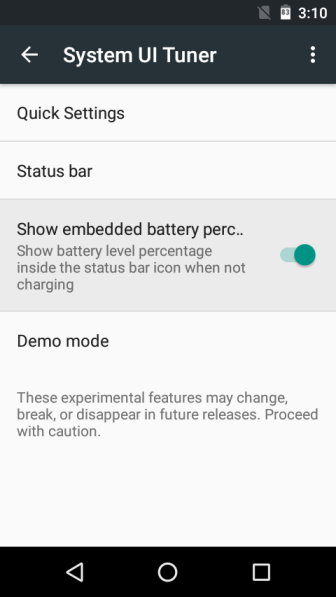 Step 4: Enable Demo mode from System UI Tuner to place artificial Wi-Fi, network and battery icon alongside a clock on the status bar. This helps in taking cleaner screenshots as no other icon will be available on top of the status bar.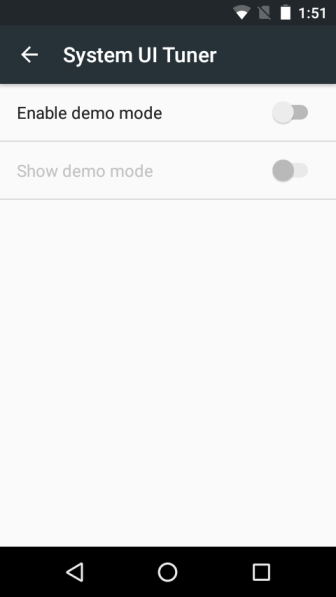 The System UI Tuner is available to give you just some ways to tweak and customise the Android user interface. These features are nowhere close to the customisations that some custom ROMs offer on the Android platform. In addition, some of the features are just experimental ones and "may change, break or disappear" in future releases.
Nevertheless, System UI Tuner finally brings some ways to tweak stock Android that were missing since the first release of the operating system back in September 2008.