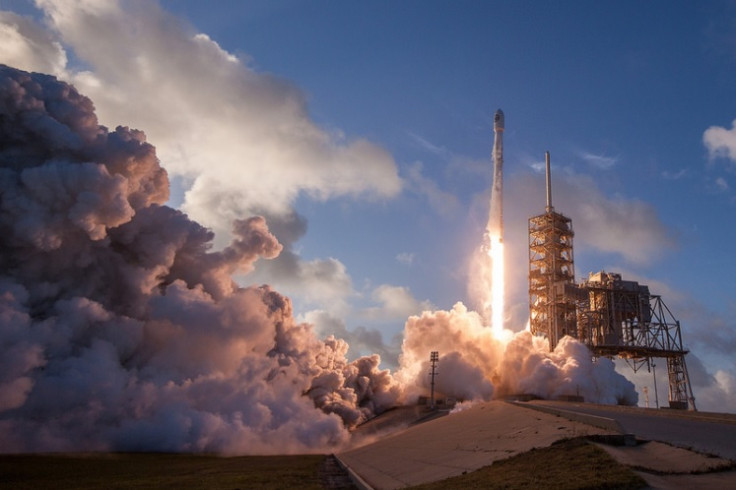 SpaceX is set to launch its next commercial delivery of cargo and supplies to the International Space Station (ISS) on Monday (14 August) from Launch Complex 39A at the Kennedy Space Center in Florida.
The space company, owned by tech billionaire Elon Musk, successfully completed a static test fire of the first stage of its Falcon 9 on Thursday (10 August) that will lift an unmanned Dragon spacecraft carrying more than 6,400 pounds of equipment, supplies and more than 250 science experiments to the orbiting laboratory.
The materials include more plant pillows containing seeds to support Nasa's "Veggie" plant growth experiment – a project that produced lettuce on the space station, which became the first Nasa-grown food to be consumed by astronauts on-board.
Some of the other experiments include one that supports the Cosmic Ray Energetics and Mass (CREAM) experiment on-board the station that gathers data on the charges of cosmic rays and analysis into growing new lung tissue among others.
The Dragon will reach its preliminary orbit about 10 minutes after launch and will deploy its solar arrays.
"A carefully choreographed series of thruster firings are scheduled to allow the spacecraft to rendezvous with the space station," Nasa said.
On Wednesday (16 August), astronauts Jack Fischer of Nasa and Paolo Nespoli of the European Space Agency will attempt to grapple the spacecraft using the ISS's 58-foot robotic arm and it will then be installed on the station's Harmony module.
The Dragon will spend about a month attached to the space station and will return to Earth with the results of earlier experiments in mid-September, splashing down in the Pacific Ocean off the coast of Baja California, Mexico.
The company's 12th Commercial Resupply Services (CRS-12) mission is part of SpaceX's $3bn (£2.31bn) contract with Nasa till 2024 to resupply the space station.
Live launch converage of the SpaceX Nasa resupply CRS-12 mission will begin on NASA TV, the SpaceX website and SpaceX's hosted webcast on YouTube at 12:00PM EST (5:00PM BST) on Monday (14 August).
Lift-off is targeted for 12:31PM EST (5:31PM BST) on Monday.
Live coverage of the rendezvous and capture will begin at 5:30AM EST on Wednesday (16 August) on NASA TV, with installation coverage set to begin at 8:30AM EST.