SpaceX had to abort the docking of an unmanned Dragon cargo ship packed with 5,500 pounds of supplies at the International Space Station on Wednesday (21 February) morning due to a GPS glitch. Nasa said the spacecraft, which lifted off from the historic launchpad 39A at the Kennedy Space Center on Sunday, will make another attempt to reach the space station on Thursday.
In a statement, Nasa said the Dragon's onboard computers "triggered the abort about recognizing an incorrect value in navigational data about the location of Dragon relative to the space station".
The rendezvous was called off at 3:25 am EST (8:25 am GMT), almost three hours before the docking was expected to take place at around 6:00 am EST. The spacecraft was around 1,200 metres away from the station when the glitch occurred.
Nasa mission commentator Rob Navias said the "Dragon itself is in excellent shape with no issues".
"It did exactly what it was designed to do, breaking out of a rendezvous approach when it saw an incorrect value," Navias said during the live Nasa TV steam of the planned docking. "This is an easily correctable issue."
Nasa said the Dragon capsule was sent on a "racetrack" trajectory "in front of, above and behind the station for a second rendezvous attempt on Thursday where it will be grappled by the station's 58-foot robotic arm. The agency noted that the crew onboard the space station is safe.
The mission is part of SpaceX's $3bn (£2.4bn) contract with Nasa to resupply the space station through 2024.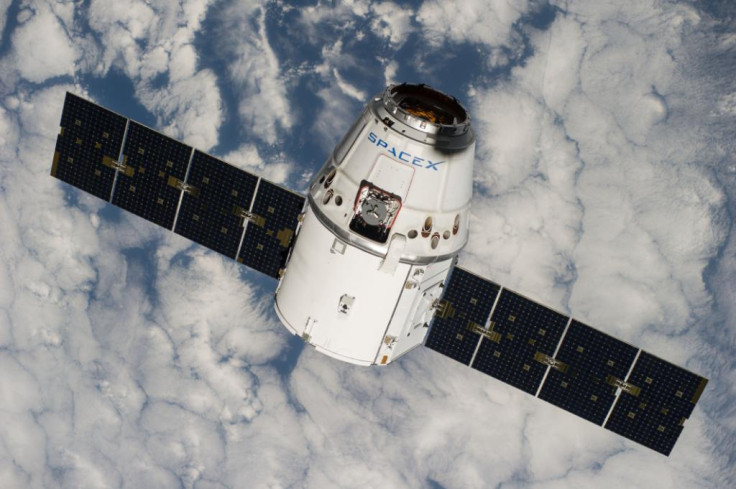 This isn't the first delay experienced during the company's 10th Commercial Resupply Services (CRS-10) mission for Nasa. SpaceX, owned by tech billionaire Elon Musk, decided to halt the inaugural launch from the historic Nasa pad shortly before liftoff on Saturday to "take a closer look at positioning of the second stage engine nozzle".
French astronaut Thomas Pesquet and Nasa's Expedition 50 commander Shane Kimbrough will be overseeing the capturing of the vessel which contains research and hardware to support dozens of science experiments onboard the orbiting laboratory.
Another supply ship, a Russian Progress capsule carrying around 6,000 pounds (2,722kg) of cargo which lifted off on Wednesday from Kazakhstan, is expected to dock at 3:34 am EST (8:34 GMT) on Friday.
Coverage of the rendezvous and grapple of SpaceX's Dragon cargo capsule at the ISS will begin at 4:00 am EST (9:00 am GMT) on Nasa TV. Installation coverage will begin at 8 am EST (1:00PM GMT).