Hewlett-Packard (HP), the world's number one Pc manufacturer, has recorded it biggest ever quarterly loss, thanks in the main to an $8bn writedown related to its services division.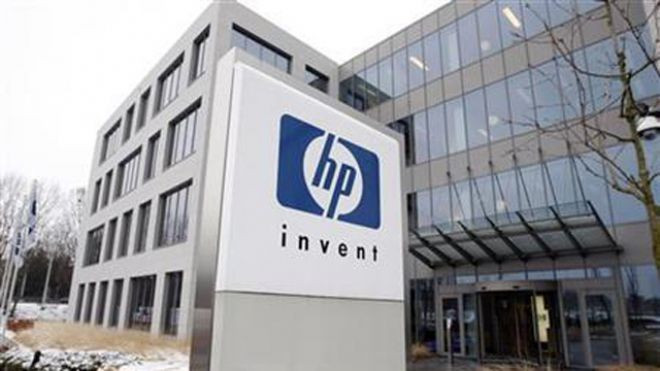 HP has been struggling of late, as it tries to find a balance between its consumer and business-orientated strategies. It will soon lose its title as world's largest PC maker to Chinese firm Lenovo, and it is clearly struggling to offset these faltering PC sales with revenues from its enterprise software and services divisions.
HP reported a loss of $8.85bn (£5.5bn) for the three months to the end of July, after a writedown on the value of its services business, mostly related to its purchase of Electronic Data Systems (EDS), which it purchased in 2008 for $14bn.
HP reported net revenue in its fiscal third quarter which was down five percent to $29.7bn, slightly below the average Wall Street estimate of $30.1bn. The writedown had been announced earlier this month.
Excluding the writedown, HP would have reported a profit of $1 per share, slightly above the market's expectation of 98 cents per share.
While the purchase of EDS should have been a warning to HP that it was struggling to make these services work, it went ahead last year with the purchase of UK-based software company Autonomy, which angered Wall Street.
Meg Whitman, HP's third CEO in as many years, is overseeing a multi-year restructuring plan which has seen the company slash almost 10 percent of its 300,000 global workforce as well as replace Mike Lynch as the head of Autonomy.
"HP is still in the early stages of a multi-year turnaround, and we're making decent progress despite the headwinds," Whitman said in a statement. "During the quarter we took important steps to focus on strategic priorities, manage costs, drive needed organizational change, and improve the balance sheet."
In an interview with the Financial Times following the results being announced, Whitman said: "This is one of the great American companies, but I have been incredibly clear that this is a four-to-five year programme."
Whitman told an analyst conference call that HP is not going to give up its position as the world's top PC manufacturer easily, although it would need to execute better and cut its costs.
"We are under attack by very strong competitive pressures and we are going to respond," she said, citing "the best product line-up in a long time", with a Windows 8 tablet for the enterprise market and Ultrabook laptops aimed at consumers on the way.
"We are going to defend our number-one position in this business," she said.
HP, and fellow US-based company Dell, are under pressure from Asian companies like Lenovo, Acer and Asus who have been able to undercut them without compromising on quality.
With the launch of Windows 8 this October and a big push by Intel for its Ultrabook platform, the PC industry should see a return to strong growth by the end of this year, following seven consecutive quarters of flat to single figure growth.
Whether or not HP is able to cash in on this growth is unclear as of yet.