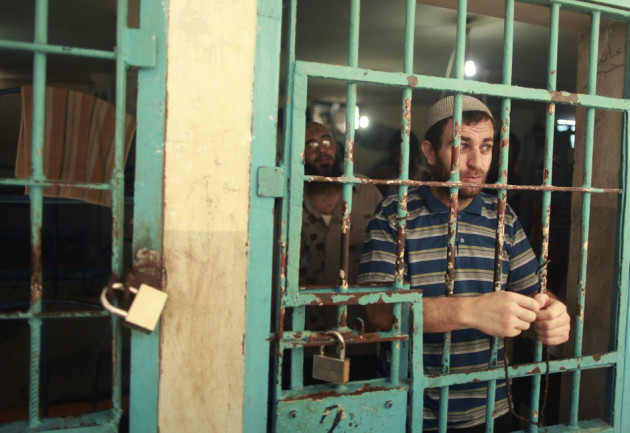 Hamas's five-year rule of Gaza has been marked by torture and abuse by security forces, according to a Human Rights Watch [HRW] report.
In the 43-page document Abusive System: Failures of Criminal Justice in Gaza, the human rights organisation has accused the Islamist party governing the Gaza Strip of mismanaging the criminal justice system for its own ends.
"Its criminal justice system reeks of injustice, routinely violates detainees' rights, and grants impunity to abusive security services," said Joe Stork, deputy Middle East director at HRW.
Among the violations claimed in the report are arbitrary arrests, solitary confinement, torture, unjust trials, and executions of prisoners who confessed under torture.
In 2008, a man named Abdel Karim Shrair was arrested by Hamas's military wing, the al-Qassam Brigades, and tortured for three weeks without being charged.
He was then passed on to the Internal Security Agency and tortured again. His family were prohibited from seeing him.
He was finally charged with collaborating with Israel and executed by firing squad on the basis of a confession he signed under torture. Evidence of burn and rope marks and other signs of torture on his body were ignored by judicial investigators, HRW said.
The watchdog said that torture was widespread among all Palestinian security forces including the Internal Security agency, the drugs unit of the civil police force, and police detectives.
Hamas officials disrupt torture report presentation
The Independent Commission for Human Rights said 147 complaints of torture by these three outfits alone were lodged in 2011.
Hamas has contested the HRW findings. A group of party officials disrupted the news conference at which the findings were being presented, alleging the report was biased and political, the New York Times reported.
"This is a politicised report that neglects the siege and the crimes of the Israeli occupation," Hamas's interior ministry spokesman, Islam Shahwan, said.
Hamas members said authorities had prosecuted and sacked 120 employees of the security services who had been accused of abusing prioners.
"There is ample evidence that Hamas security services are torturing people in custody with impunity and denying prisoners their rights. Gaza authorities should stop ignoring the abuse and ensure that the justice system respects Palestinians' rights," said Stork.
Hamas won a majority of seats in the Palestinian parliament in 2006 and has been governing the Gaza Strip since 2007.