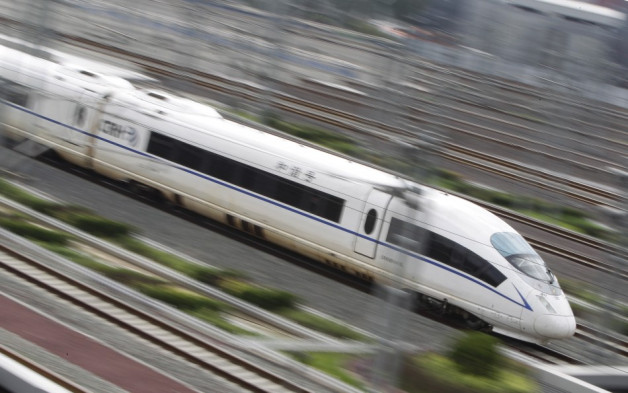 Trains on a planned multi-billion pound high-speed train network could have 'touch screen' windows that would allow passengers to search for information on everything from arrival times to local landmarks.
High Speed 2 Ltd, the body responsible for realising the 225mph HS2 line, is considering a range of other futuristic features for its trains, including 'smart tickets' that direct passengers from their homes to their carriage seats.
The computerised windows could also be used to check things such as the train's speed, the buffet menu and even order food to be delivered to a particular seat.
To be completed by 2026 if given the green light, the project would involve building tracks in a 'Y' shape, from London to Birmingham and stations in the north of England.
However a recent report from the Department of Transport suggests that the scheme would generate only about half of the returns initially predicted by the government, with every £1 of investment bringing a return of £1.40.
Critics have rounded on the HS2, claiming it will not be worth the projected £33 billion it would cost, and on Wednesday 40 MPs from counties the tracks would run through are poised to vote against the plans when they are put before the House of Commons in an initial "enabling session".
Lord Deighton, a Treasury minister who headed the organising committee of the London Olympics, has been put in charge of a task force with the job of investigating how more profit could be squeezed from HS2 and how places along the route could be regenerated as Stratford in east London was by last summer's games.
Schemes suggested include building new stations and shopping centres along the new line, and offering incentives to businesses to set up shop on the HS2 route.