HTC UK has confirmed the roll-out of Android 4.2.2 Jelly Bean software upgrade for the HTC One users in United Kingdom.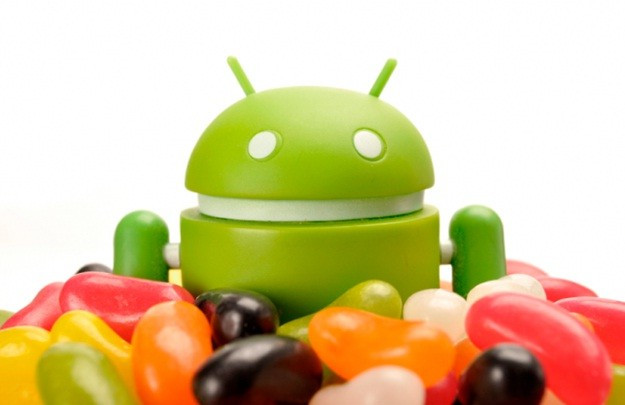 After seeding the update first in Taiwan, the manufacturer started pushing out a similar software update in some of the European countries. HTC UK has now announced via Twitter that the Android 4.2.2 Over-The-Air (OTA) update has already started rolling out in the UK from 15 July.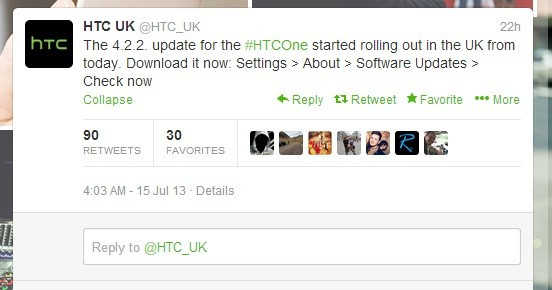 In UK both unbranded version of HTC One and carrier branded such as Vodafone and O2 devices have started receiving the OTA update, as notes Androidayos. Three UK has also tweeted that it has begun pushing out Android 4.2.2 for the HTC One users.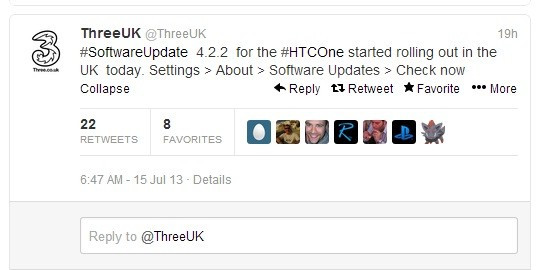 Not only in the UK, several members at XDA Developer confirmed that the Android 4.2.2 has now arrived in some other parts of Europe such as Spain, France, Greece and Switzerland. Following the steps users can install the OTA update on their HTC One (Courtesy of DonAndroid).
How to install the Android 4.2.2 OTA update on HTC One
Step-1: Ensure the HTC One is having above 80% of battery charge
Step-2: Connect the device to Wi-Fi to download and install the official firmware
Step-3: Now navigate to Settings>> About>>Software Updates and then tap Check now
Step-4: A message will appear notifying users that the software update is available. Then tap on it to install.
Those who have not received the OTA notification yet can update their devices running RUU (ROM Update Utility) which allows users to update their devices manually. The update has reportedly hit the HTC One with following CID numbers.
HTC_001
HTC_E11
HTC_102
HTC_203
HTC_405
HTC_Y13
HTC_304
HTC_032
HTC_A07
HTC_J15
HTC_016
HTC_M27
Click here for our guide to update HTC One with Android 4.2.2 Jelly Bean official firmware manually.
As for the new features, the software upgrade brings several notable enhancements and bug fixes for the HTC One. The Android 4.2.2 adds Daydream, Instagram support in BlinkFeed, options for wallpapers setting, improved auto explosion and auto focusing in camera app, Launcher bar enhancement, Widget panel rearrangement and many more. Click here to learn more about the new features of Android 4.2.2 for HTC One.
Those who have already installed Android 4.2.2 on their handsets and currently searching for a root method may click here for our guide to root HTC One on Android 4.2.2 Jelly Bean and install ClockworkMod/TWRP recovery.