HTC One M8 Windows Phone 8.1 Variant Appears in Leaked Photo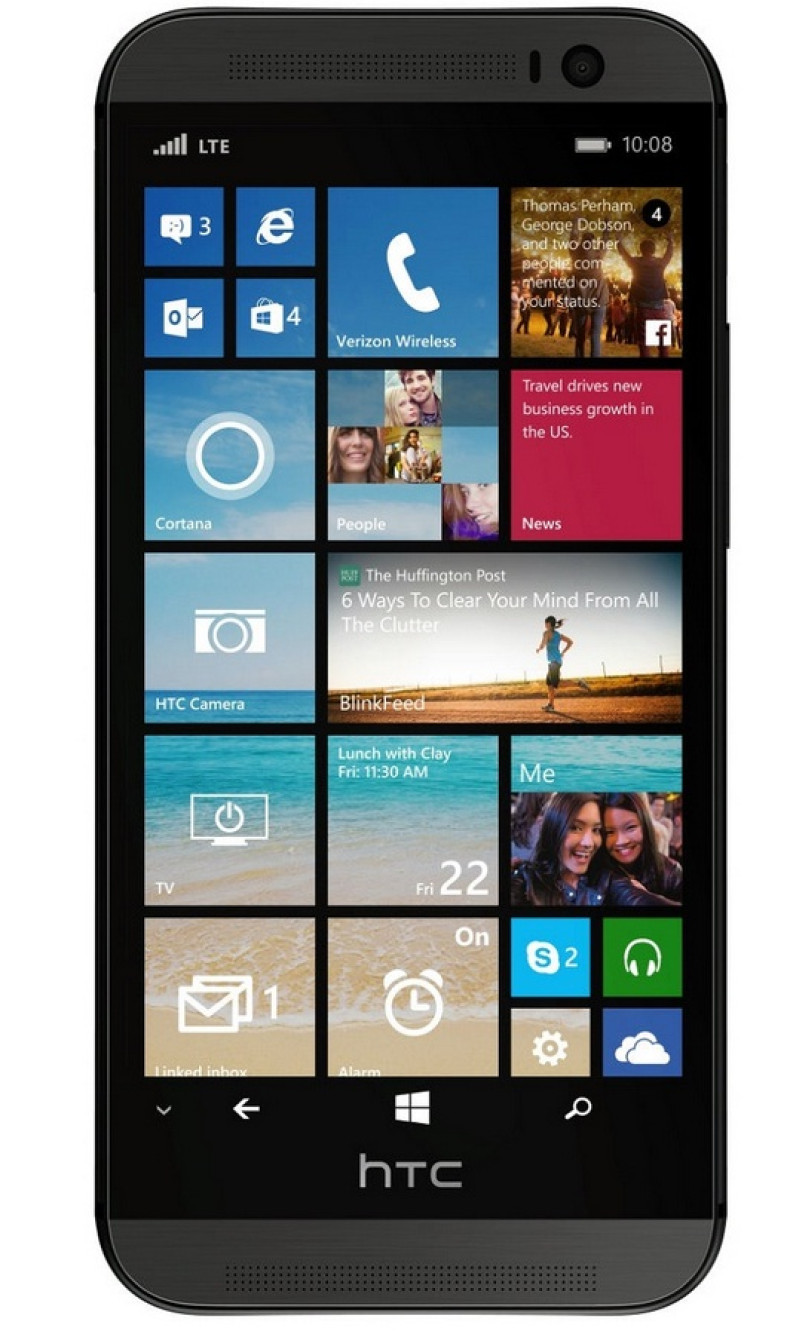 HTC's upcoming One M8 powered by Windows Phone 8.1 has made an appearance ahead of its launch through a leak.
PCMag published a photo of the device claiming that the image was live on the Verizon Wireless URL. The photo seems to have been removed since.
Both HTC and Microsoft declined to comment on the leak.
The photo (above) suggests that the HTC One M8 runs a Live Tiles home page, a feature that is exclusively available on Microsoft's Windows Phone 8.1 operating system.
In terms of hardware, the new M8 is expected to follow in the footprints of the original One M8 running Android software. This includes 5in full HD screen, 2.3GHz quad-core Snapdragon 801 processor, HTC Duos camera with five megapixel front facing camera, 2GB RAM and 2600mAh battery.
This will not be the first Windows Phone from HTC. In 2012, the company released HTC 8X, HTC 8S and HTC 8XT.
GSM and Wi-Fi certification
An HTC device bearing model number HTC6995LVW has been spotted while making its way through the GSM Global Certification Forum (GCF) in Europe.
According to the listing, the Verizon-bound device supports both CDMA and GSM networks and FDD LTE bands 3,4,7 and 13.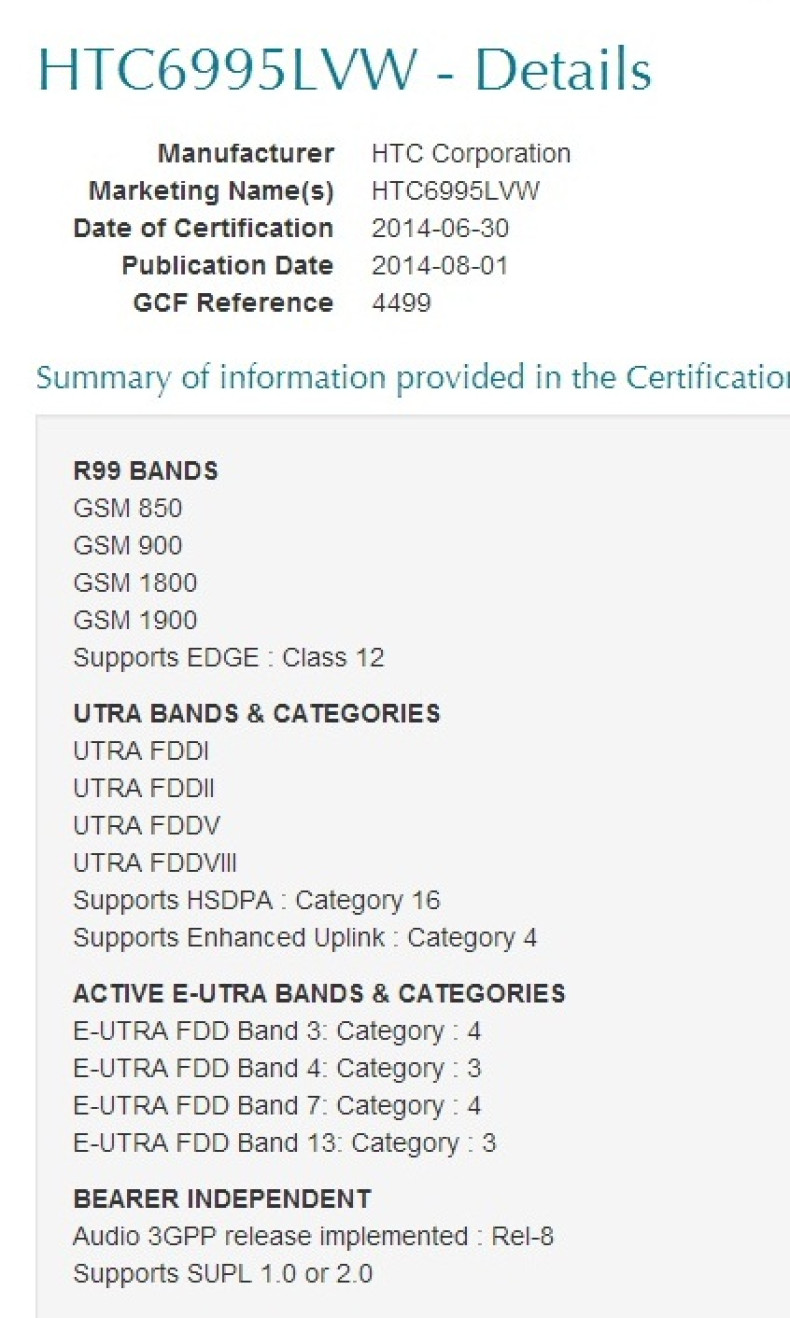 The HTC6995LVW is believed to be the same HTC One M8 Windows Phone 8.1 smartphone rumoured so far, reports PhoneArena. In June, the handset received Wi-Fi certification as well.
A couple of days ago, HTC sent out press invites for an event scheduled to be held on the 19<sup>th of this month in New York. The new Windows Phone 8.1 smartphone is highly likely at the event.