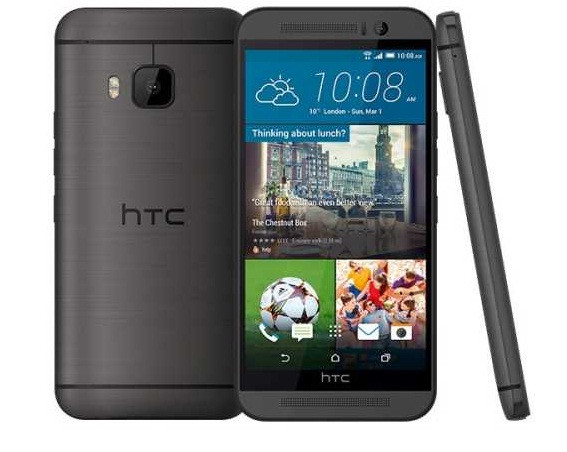 HTC's 2015 One series flagship edition can now be pre-ordered in the UK.
High-street retailer, Carphone Warehouse has announced pre-orders for the HTC One M9 on both SIM free and pay monthly deals.
Available in both Silver and Grey colour options the SIM free and unlocked One M9 costs £579.99 at Carphone Warehouse. As for pay monthly deals, the new handset is up for pre-ordering on contracts with Vodafone, EE and O2.
All pay monthly pre-orders offer a free HTC M9 DotView case and most of them come with unlimited minutes and texts for a contract under 24 months. One of the most recommended deals is from Vodafone with no upfront payment and £43.50 per month with 4GB 4G data.
Click here to find tariffs offered by carrier networks for HTC One M9. Free delivery of pre-orders from Carphone Warehouse is expected by 31 March.
Vodafone UK has confirmed pre-orders for pay monthly deals, and offers a wide range of plans to buy the One M9.
You can also place pre-orders for the SIM-free One M9 model from online retailers such as MobileFun and Expansys at £575 and £579 respectively.
Along with the pre-order, EE has announced that the gold variant of HTC One M9 is exclusive at its store. The new HTC One smartphone is now up for pre-ordering on a range of 4GEE price plans starting from £31.99 per month, via the EE online shop, EE telesales and EE retail stores in the UK.
The One M9 on EE is just £49.99 on a £41.99 a-month, 24-month plan which comes with 1000 minutes, unlimited texts and 1GB mobile data a month for new customers.
Those who are pre-ordering a 4GEE plan before 31 March can get 4GEE extra benefits for just an additional £1.50 per month. It will also ensure that they get the fastest 4G speeds, inclusive calls and texts in the EU as well as inclusive calls to 0800 numbers as part of their package.
Clove UK will also be selling One M9 but it is yet to confirm the official price and availability.
Pre-order HTC One M9 via Carphone Warehouse
Pre-order HTC One M9 via Vodafone UK
Pre-order HTC One M9 via EE (Gold model) for grey and silver
Pre-order HTC One M9 via MobileFun.co.uk