HTC One M9 Launch Livestream: How to watch MWC 2015 press conference online and what to expect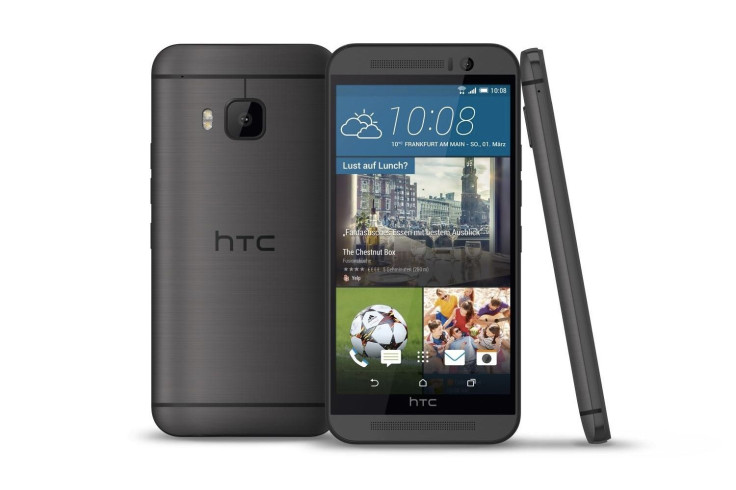 HTC has moved the launch of its 2015 smartphone forward a few weeks compared to the launch of the One M8 in 2014, and will see its launch at Mobile World Congress sandwiched between press conferences from Huawei and Samsung.
Here we look at how you can follow all the announcements online and what we expect the Taiwanese company to announce in Barcelona.
How can I watch the livestream online?
HTC's big event will take place in Barcelona, sandwiched between the press conferences from Huawei and Samsung and the Taiwanese company will livestream the event on its website here.
Where and when is the HTC One M9 going to be launched?
HTC has decided to launch its flagship smartphone to coincide with Mobile World Congress 2015, which officially kicks off on 2 March. HTC's event will take place on the eve of the conference on 1 March in Barcelona, Spain
The event will kick off at 2pm local time in Barcelona, and below is a list of times in locations around the world
San Francisco - 7am
Dallas - 9am
New York - 10am
London - 3pm
Barcelona - 4pm
Paris - 4pm
Amsterdam - 4pm
Johannesburg - 5pm
Moscow - 6pm
Bangkok - 10pm
Beijing - 11pm
Hong Kong - 11pm
Seoul - Midnight
Sydney - 2am
What to expect from HTC?
We can say for almost certain that leaks from last week show the One M9 in all it glory. Looking a lot like the One M8 from last year, the big exterior changes focus on the camera technology, with HTC moving its UltraPixel sensor from the rear to the front and adding a 20 megapixel sensor on the back.
How well this will work is unknown and we will have to wait and see what other tweaks and touches HTC has added to the One M9's software to judge if it is a worthy update to last year's model.
You can find out more about the HTC One M9 here.
Reports in the last week or so have suggested that HTC would launch its supersized flagship alongside the One M9 in Barcelona, which would be a big change from last year's release schedule. HTC launched the One M8 Max in October, meaning a launch of a One M9 Max just six months on would seem strange, but who are we to second guess HTC's plans.
HTC is said to have binned its planned Android Wear smartwatch as it wanted to try to produce something different to what was on the market already from the likes of LG, Samsung and Motorola. So what HTC may launch on Sunday is its smartwatch that works with both Android and iOS which will mean it offers something the Android Wear smartwatches don't.
However if this is HTC's plan it will need to make sure developers are on board to support its proprietary software. It will also compete with the likes of Pebble which has a catalogue of some 6,5000 apps already.
Under Amour fitness tracker
Last month, HTC announced a partnership with the sportswear company Under Amour, meaning we could see a new wearable at MWC 2015.
According to some reports the watch won't actually be a watch at all, but will be a fitness tracker which will focus on health and will use some of Under Armour's expertise. Expect the device to track your movement (walking, running, swimming, cycling etc) and your sleep, but hopefully he new tracker will be able to offer something new to the market that products from the likes of Fitbit don't already.
As Roberta Cozza from Gartner told IBTimes UK, building an eco-system around your smartphone is key to continue growing in the future for companies like HTC and this partnership could be the beginning of a bigger range of product HTC will promote.
HTC last year launched the Re handheld camera and has hinted that it is working on more mobile products like this which don't necessarily fit into pre-defined categories and so we could be in for something completely new at Mobile World Congress from HTC, which would be great.
© Copyright IBTimes 2023. All rights reserved.