Announced in February, the new HTC One featuring a 4.7in full HD display will hit stores in the UK this week, with all major retailers having started taking pre-orders for the device.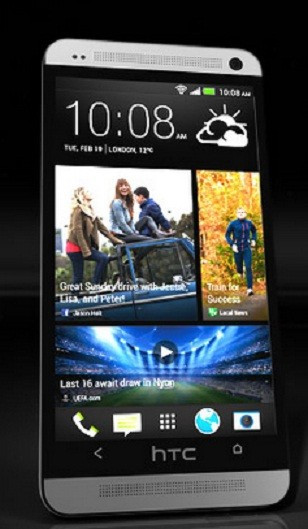 Prior to its market release, GSMArena has conducted a range of tests on HTC One revealing its battery endurance. HTC's latest handset runs with a 2300mAh battery that handles the quad-core Snapdragon 600 processor.
Starting with the talk time battery test, the HTC One ran for 13 hours and 38 minutes which is closer to the talk time (13:53 hours) offered by the Samsung Galaxy S4 powered by a big battery of 2600mAh.
The Motorola RAZR MAXX (ICS version) was ahead of HTC One by delivering about eight hours of more talk time while occupying the first place in the test. However, HTC's newest device beat several high-end rival smartphones such as One X+, HTC Butterfly, Samsung Galaxy Note, HTC Windows Phone 8X, Galaxy S3, Galaxy S2, Apple iPhone 5 and all the One series handset by HTC.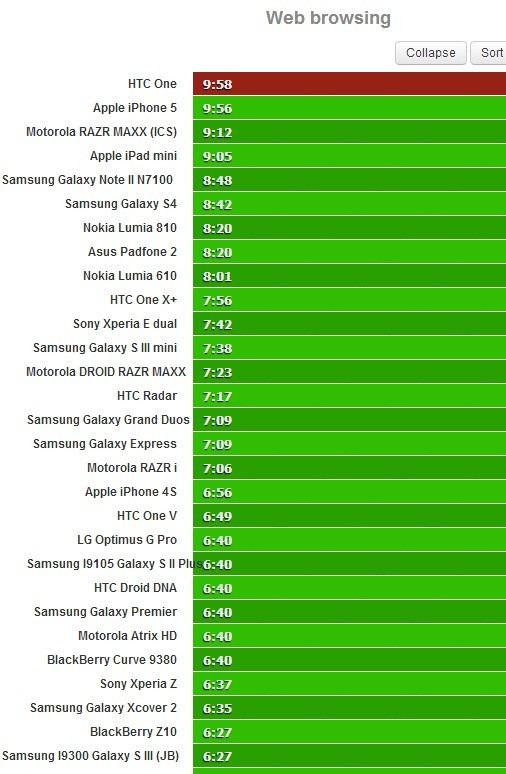 The HTC One performed fairly well in the web browsing battery test. It outscored all other devices in the list by surviving for an impressive nine hours and 58 minutes. The web browsing life of iPhone 5 was a couple of minutes less than the HTC One.
The result was equally impressive in the video playback test wherein HTC One's battery life was closer to that of its main rivals including Galaxy S4 and iPhone 5. The HTC One once again stayed for over 10 hours in the web browsing test, although it could not match the video playback time of the RAZR MAXX at 16 hours and 35 minutes.
The endurance test showed that the HTC One has a battery life of 48 hours which means users need to charge their handsets only once in every 48 hours.