HTC One W8 Launch: Where to Watch Online and What to Expect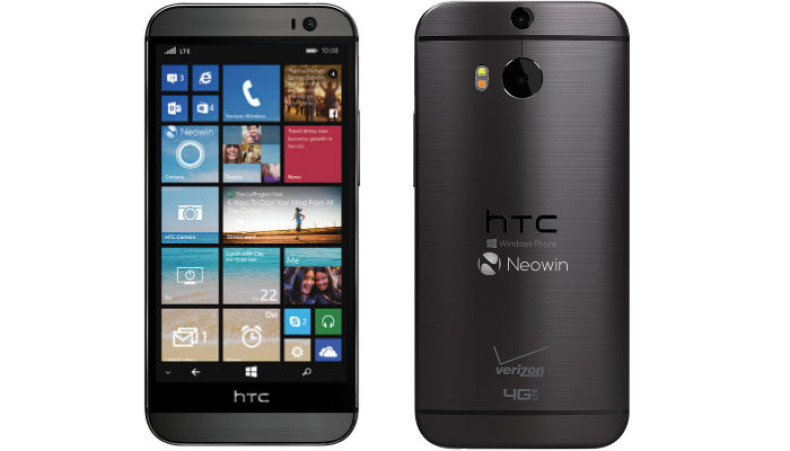 Windows Phone is in a bit of a strange place right now. While it has grown steadily since its launch in 2010, in the second quarter of 2014 its global market share dropped back to just 2.5% with shipments down 10% year-on-year.
One of the biggest problems is the lack of support from third-party smartphone manufacturers. While the likes of Samsung and ZTE have supported the platform in the past, at the moment, it is just Nokia (or Microsoft Mobile as it is now called).
That is all set to change however with HTC due to unveil a Windows Phone version of its flagship One M8 smartphone at a media event in New York city.
---
When and where is HTC event taking place?
---
HTC is holding a media event in New York which will begin at 10am local time.
Below is a list of local times for when the event will take place around the world:
San Francisco - 7am

New York - 10am

London - 3pm

Amsterdam - 4pm

Johannesburg - 5pm

Bangkok - 10pm

Hong Kong - 11pm

Seoul - 12am (Wednesday)

Sydney - 2am (Wednesday)
---
Where can I watch it online?
---
It is unclear as of yet if HTC will provide a live stream for the event though going on previous HTC events we would expect the company to allow those not in New York to join in the fun.
We will update the details when we hear more.
---
What will be launched?
---
As you can see in the images at the top of the story, leaked this week to Neowin, the HTC One W8 will look almost identical to the HTC One M8 - expect of course for Windows Phone 8.1 replacing Android.
In terms of hardware specs, the phones are almost identical with the One W8 expected to feature:
2.3GHz quad-core, Qualcomm Snapdragon 801 chip

32GB storage together with microSD (up to 128GB)

2GB of RAM

5in Full HD display (441 ppi)

2600mAh battery

HTC UltraPixel camera; 5 megapixel front-facing camera

HTC Boomsound Speakers

Support for the HTC Dot View case
---
When will it be available?
---
Rumours suggest the phone could be available in the US on the Verizon network as soon as Thursday this week (21 August). It is unclear however if or when the phone will be available outside the US.
When asked about the event, a UK-based HTC spokesperson said the launch "won't be anything that's relevant to the UK" suggesting we could be waiting to see the One W8 on these shores.