Android Police reports that Taiwanese mobile manufacturer HTC has released an Android 4.0.4 (Ice Cream Sandwich) update for the European version of the flagship One X smartphone.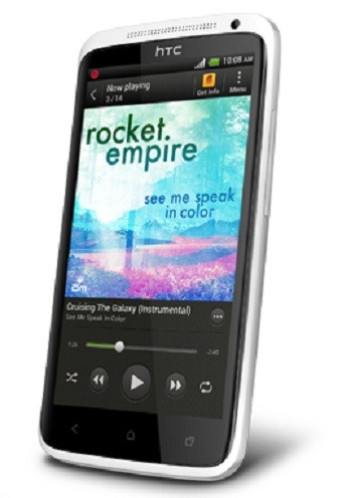 The One X shipped with Android 4.0, an earlier version of the Ice Cream Sandwich software and the HTC Sense 4.0 User Interface (UI). This new update should upgrade each to v4.0.4. and v4.1 respectively.
The update, HTC claims, will "enable the ability to map menu function to the 'recent app' key (improving visual presentation in non ICS apps like Facebook); improve tab management in the browser with a dedicated tab switching button and enhance camera capabilities such as white balance and continuous auto focus."
In addition, Android and Me reports developers can now access SDK support for better Media Link and improved video calling capabilities. To check if a unit is ready for the 148.13MB v2.17.401.1 update, navigate to Settings > About Phone > HTC Software Update > Check for Update.
Meanwhile, HTC confirmed plans to upgrade the One X, the One XL and the One S to Android 4.1 (Jelly Bean): "We know HTC fans are excited to get their hands on Google's latest version of Android. At this point in time, we can confirm that we have plans to upgrade our HTC One X, HTC One XL and HTC One S to Jelly Bean. Please stay tuned for more updates regarding device upgrades. Timing and other details about HTC and Jelly Bean," Engadget quoted the manufacturer as saying.