HTC is preparing to launch a new smartphone, codenamed "Proto", this autumn, according to reports.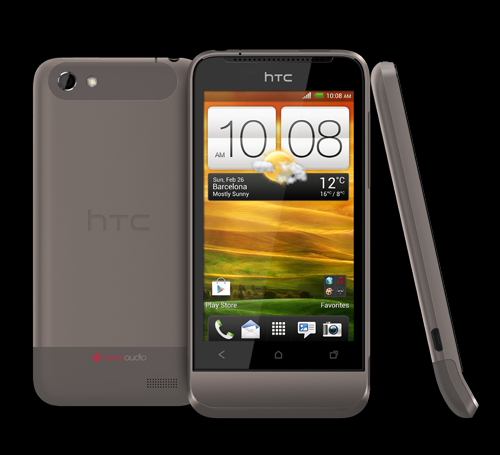 The Verge has reported that the new HTC Proto, which looks like a refreshed HTC One V, is expected to debut later this year. According to The Verge, it is uncertain how the device would be positioned at retail or whether the smartphone would join the One series. The HTC Proto specs include a 4in Wide Video Graphics Array (WVGA) Super LCD display, a 5 megapixel camera, 4GB of storage, 512MB of RAM and 7.2Mbps HSPA connection. It is expected to be 9.62mm thick. The Proto is thought to be powered by a dual-core Qualcomm MSM8225 processor, clocked at 1GHz.
The figures suggest a larger display than that of the One V, whose screen measures just 3.7in. In addition, the processor seems to be an improvement over the One V's single-core unit. The device will include Beats Audio branding, but The Verge wonders whether HTC's and Beats' realignment of their business agreement could affect the integration. HTC has made no official announcement on the new smartphone.
In addition to Proto, rumours abound about the HTC One X+, which is expected to come with improved specs over the One X. Recently, the One X+ popped up on Nenamark2 benchmark. This shows it is powered by Nvidia's Tegra 3 chipset clocked at 1.7GHz. The device is running Android 4.1.1 (Jelly Bean) and sports a display with a resolution of 1280 x 720 pixels. As of now there is no pricing information, but it is expected to hit T-Mobile sometime in September. The unannounced device, which is also known as HTC Evitaire, is also expected to arrive on AT&T.
HTC seems to be preparing a number of devices for launch, perhaps in anticipation of a new Apple iPhone in the autumn. In June, there was speculation that the Taiwanese phone maker could be working on another flagship device, known as One XXL, according to Android Authority. The specs list include a quad-core S4 Pro SoC with Adreno 320 GPU, 2GB of RAM, a 4.7in display with 720p resolution and a front-facing camera with a 1.8 megapixel sensor.