The number of dead pigs in Shanghai's Huangpu River has now risen to 5,916 and there is still no confirmed news about how the dead animals have come to contaminate the primary source of drinking water in Shanghai City, which has a population in excess of 20 million.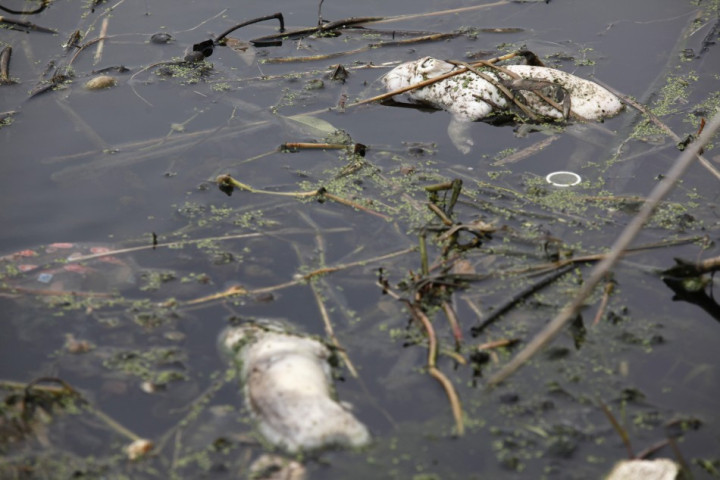 According to the BBC, authorities believe the dead pigs come from Jiaxing in Zhejiang province but have no idea what killed them or how so many of them wound up in the Huangpu River. The spokesperson for the local government in Jiaxing, Wang Dengfeng, admitted tags on the dead pigs' ears indicate they were born in Jiaxing and Pinghu but suggested they were raised, and so died, elsewhere.
The Shanghai government, meanwhile, continues to insist that water from the Huangpu River has not been contaminated in any way and no diseased pork meat has been found in local markets. Local citizens had expressed, and continue to express, concern over possible health-related issues, with Sina Weibo (China's equivalent of Twitter) buzzing with the hashtag "Huangpu River dead pigs".
Officials confirmed the carcasses of the recovered dead pigs would be sent for testing to determine the cause of death. However, the fact some of the pigs have tested positive for porcine circovirus has created some concern. The good news, though, is this disease does not affect human beings. The official explanation, so far, remains the cold weather.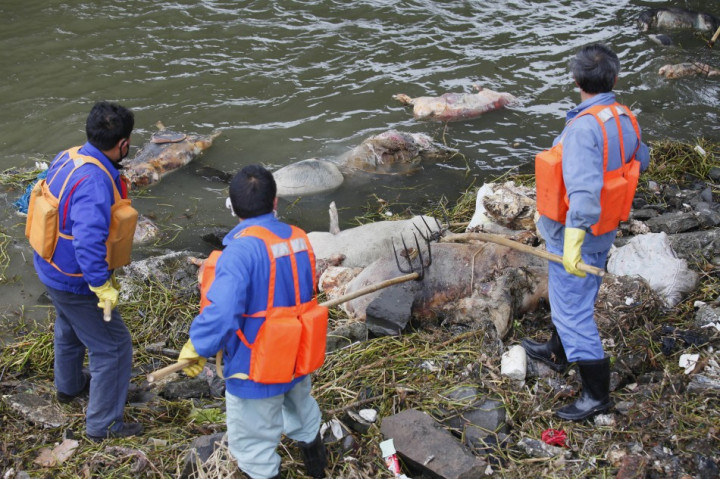 Xu Rong, the director of the Shanghai Songjiang District Environmental Protection Bureau (EPB), has said: "So far, water quality has not been affected, but we have to remove the pigs as quickly as possible and can't let their bodies rot in water."
The government has confirmed the number of dead pigs being found is dropping but the fact they are still finding dead pigs has caused consternation among citizens. Rong explained that as many six barges were still due to report back, which means the number of dead pigs will almost certainly cross 6,000.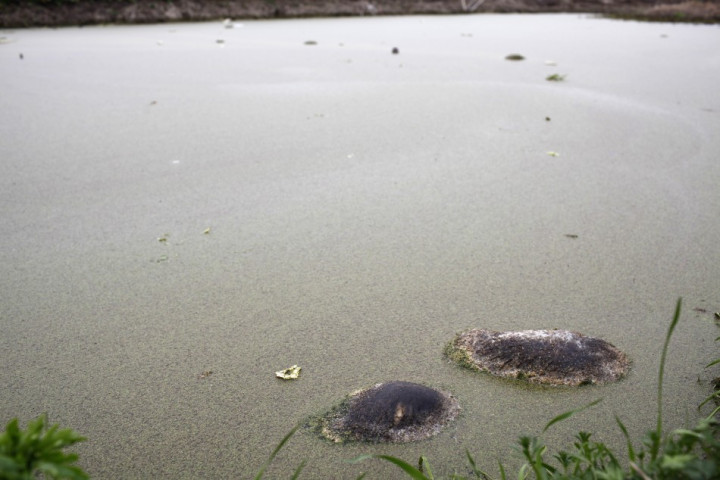 In addition, there has also been uproar over the colour of the water, which some people have said is "about the same as excrement". The Global Times' report explains the EPB has taken to testing water quality twice a day, at three points in Songjiang district.
This health concern comes two years after the infamous "gutter oil" scandal, in which edible oil was illegally recycled by collecting waste oil from sewage drains behind restaurants. Other scandals that have surfaced in the recent past include the using of the banned chemical - clenbuterol - in pork. The banned substance is used to make the meat leaner but is dangerous for human consumption.