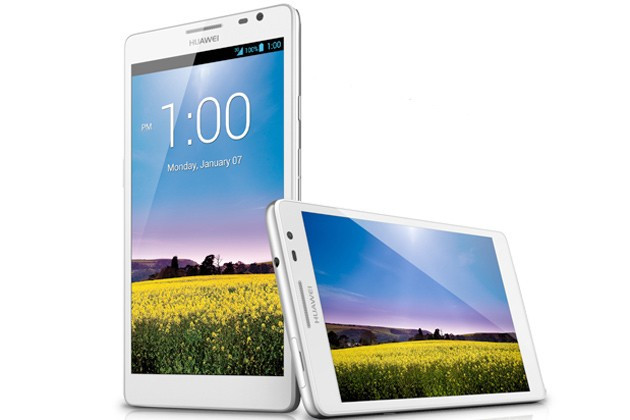 China-based Huawei, known for its freakishly large smartphones such as the 6.1in Huawei Ascend Mate and the Ascend Mate 2, is now all set to launch the third instalment of its large smartphone series. Various technical specifications about this smartphone, tentatively termed Huawei Ascend Mate 3, had earlier surfaced.
Now, according to a Phone Arena report that quotes a media invite sent by Huawei for an event to be held on 4 September, a likely flagship device will be announced by the company.
This flagship device is expected to be the next large Ascend Mate smartphone.
The Phone Arena report also states that the next Ascend Mate (likely to be get the Ascend Mate 3 nomenclature officially), will be launched in two variants. The first variant is expected to be a 6.1in 1440 x 2560 display, while the second variant is slated to featurea 6.1in 1080 x 1920 QHD screen.
Also, both the variants of Huawei Ascend Mate are expected to feature 'fingerprint scanner'.
Tech Specs of the Ascend Mate 3
Although the hardware aspects of Huawei's next Ascend Mate are yet to be made official, various speculations have surfaced about the tech-specs, according to which the large Ascend Mate 3, apart from the 6.1in display, is expected to feature a 13MP primary camera, and a 5MP rear camera.
The 13 MP primary camera, should be the USP of the smartphone, once official.
Another aspect that people can look out for in the next Ascend Mate is the Huawei Kirin 920 octa-core processor, which was recently made official by Huawei.
Operating platform in Huawei Ascend Mate is expected to be Android 4.4 Kit Kat
Both the Huawei Ascend Mate 3 variants are expected to come with different price-tags. One of these devices is rumoured to pack within a 2GB RAM, while the other smartphone is expected to feature 3GB RAM; out of the box.
Connectivity-wise, both the Ascend Mate 3 variants should offer Bluetooth 4.0, 4GLTE, Wi-Fi and NFC connectivity. Dual SIM-card support cannot be ruled out as well.
At this juncture, the pricing and availability details are yet to surface; these are most likely to be made official during Huawei's 4 September event.