Tesco has announced that it will launch the update to its own-brand Hudl tablet at the beginning of next month.
Having had a good deal of success with the original Hudl tablet, Tesco is set to launch the Hudl 2 on 3 October, 2014.
The original Hudl sold 400,000 units in the first three months that it was on sale last year, with the low cost £119 Android device selling out in many stores in the run-up to Christmas - leading to some people paying up to £180 on eBay for one of the budget tablets.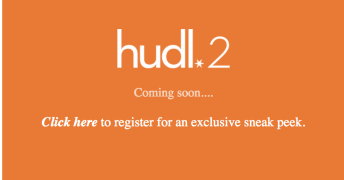 Tesco has issued invites to a media event on 3 October with the hashtag #LetsHudl, and it has updated the dedicated Hudl website to allow customers to register their interest in the Hudl 2.
Last month Tesco admitted that it had shelved plans for a Hudl smartphone to focus on the updated tablet, and it will be hoping to repeat the success of the original this Christmas.
While specifics about the Hudl 2 are scarce, Tesco's Robin Terell said last month that the Hudl 2 would be an improvement on the original in "just about every area of its predecessor, from screen size to speed, design and accessories."
The original was a 7in tablet which ran the Android mobile operating system while also featuring a number of apps linking directly to Tesco's own services such as online shopping and its Blinkbox video and music streaming services.
While improvements in performance and screen resolution may be welcome, customers will be hoping to see the pricing remain the same on the Hudl 2 when it's launched on 3 October.