Budget supermarket Aldi has sold out of its new £80 Lifetab tablet within 24 hours after it launched over the weekend.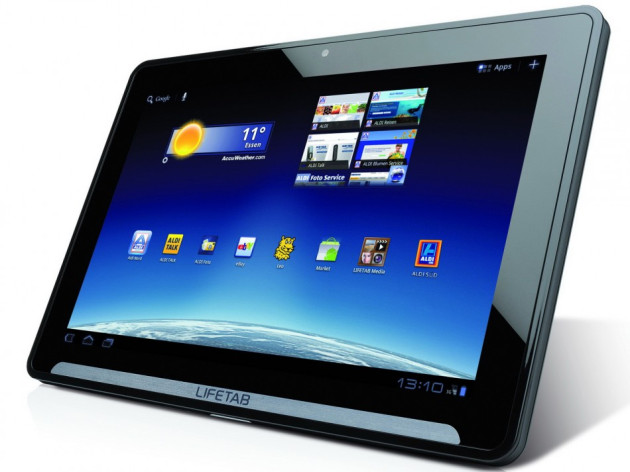 Not to be outdone by Tesco's low-priced £119 Hudl tablet, which launched in September, or Argos' £99 MyTablet, which both run on Android, Aldi announced last week that it would sell a 7in Android tablet priced at just £80.
The Lifetab, manufacturered by German company Meidion, was launched on Sunday 8 December, and on Tuesday Aldi announced the tablet sold out in just 24 hours, though the budget retailer failed to reveal just how much stock it had in the first place.
Aldi typically advertises a number of high profile products at bargain prices every week, but only those quick off the mark are able to take advantage of the cheap prices with very limited stock in each store.
Explosion
The budget tablet market has exploded in the last 12 months with prices for 7in tablets dropping below the £100 mark and high profile companies like Amazon and Google looking to sell devices at near cost price and recoup profits from content sold through their app stores.
The Lifetab may cost £80 but it does not feature cutting-edge tech, with a slow 1.6GHz quad-core processor, a creen resolution of 1024 x 600 pixels and a battery life of just four hours.
According to research from Forrester, UK adults who do not have a tablet cited the most common reasons why as being that they either did not need one, or could not afford to pay the current prices for one.
Another research firm IDC predicts that tablets priced at under £120 will make up a third of the market by 2017.
Out of stock
Tesco says that it sold 35,000 units of the Hudl in the first 48 hours, and has since run out of stock twice in the last two months.
The tablet is currently out of stock online and Tesco advises that customers check their local Tesco Extra stores for stock.
Argos also launched a tablet in October - the £99 MyTablet, which comes in either pink or silver, and has specs almost identical to Aldi's tablet.
However the MyTablet has not been seen since November, when a source at a retailer told the Guardian that the Argos tablet had been pulled from sale because of "unfavourable reviews", particularly criticising the poor screen and issues with the build quality.
Argos has steadfastly denied the claims, stating that there is very low stock of the MyTablet, and that the retailer does not know when it will have availability again.