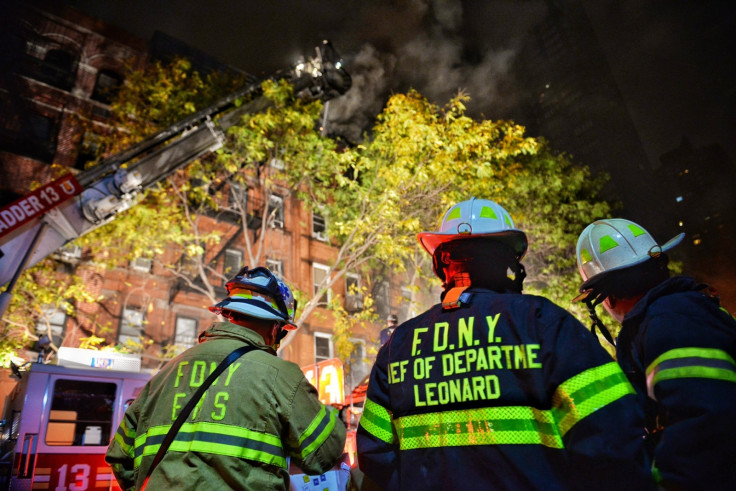 New York City Fire Department (FDNY) has confirmed that one person has died after a huge fire took over three apartment blocks in the city early on Thursday (27 October) morning. According to the FDNY, the blaze began just after 3am on the first floor and spread over the upper section of the building before moving to the next-door residences.
Residents told NBC New York that neighbours knocked on each others' doors to warn them of the growing fire. FDNY said that it took 250 firefighters to tackle the blaze.
The Upper East Side inferno left one person dead and 13 injured, one critically – eight of those injured were firefighters. The FDNY commended one crew member who executed a daring and dangerous rescue that saw him lower himself from the building's roof by a rope to rescue someone trapped.
NBC reported that each building had between 10 and 20 apartments and that one building was thought to house a bed and breakfast. Officials said that the first building was so badly damaged it would not be able to be repaired but the adjoining ones should be salvageable.

A man nearby streamed the fire as it burned on Periscope. Reports said that the fire got intense very quickly and that after only 45 minutes of it starting, 20ft flames could be seen reaching into the air.
The cause of the blaze is as yet unknown but is being investigated.