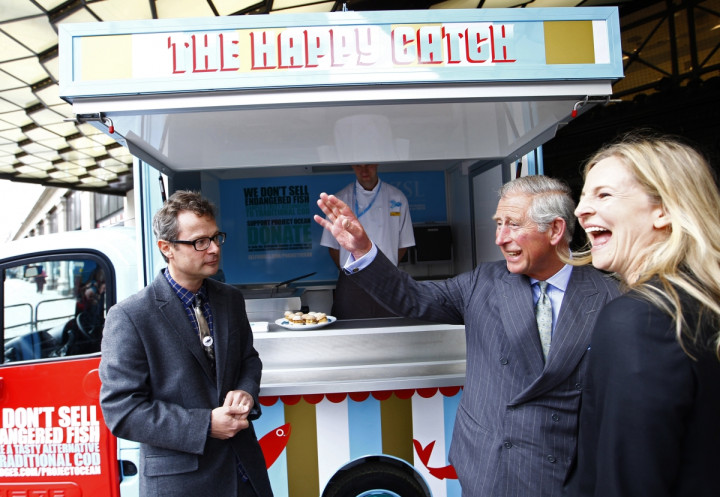 River Cottage, the restaurant and food business made famous by co-founder Hugh Fearnley-Whittingstall for championing home-grown, seasonal food, has raised around £1m from investors on a crowdfunding platform.
The group said in a statement that on Crowdcube that River Cottage has already attracted 283 investors in less than two days.
The River Cottage Bond allows private investors to make an initial investment of £500 (€627, $853) or more and, in return, pays out 7% fixed interest per annum.
On top of that, mini-bond holders can get 10% off at River Cottage's three Canteens in Axminster, Bristol and Plymouth and free River Cottage membership, with access to a range of exclusive benefits.
"We're thrilled that the River Cottage Bond was so well received by investors" River Cottage's joint managing director Rob Love said.
"I am a huge advocate of crowdfunding and this new innovation from Crowdcube helps reduce the cost and complexity of raising finance and provides an effective way for more established brands, like River Cottage, to raise growth funding without the banks."
River Cottage was founded by Fearnley-Whittingstall and Love in 1998. It has been seen as pioneer of SLOW (seasonal, local, organic and wild) produce.
Over the years, the business has spawned over 20 books, 12 television series, an award-winning cookery school and three Canteen restaurants.
The money raised through the River Cottage Bond will help its restaurant chain expand by opening four more locations across the South of England by 2018.
The Rise of Mini-Bonds?
A mini, or retail bond is an unlisted bond usually issued by companies directly to their customers and the general public.
Capita Registrars estimate that the value of the mini-bond industry will rise to £8bn by 2017, from just under £90m in 2012.
Earlier in June, Mexican restaurant chain Chilango was the first to launch its 'Burrito' mini-bond on Crowdcube and has also raised more than £600,000 towards its £1m target.
"It's been an exciting time for disrupting the mini-bond market – Chilango's Burrito Bond was the first to launch and now the River Cottage Bond," said Luke Lang, co-founder of Crowdcube.
"We're determined to make investing more accessible, affordable and rewarding, whilst giving established brands an effective way to source expansion capital and engage with their customers in a more meaningful manner. "
Other retailers, such as John Lewis, The Jockey Club and Hotel Chocolat are some of the well-known UK brands that have successfully issued mini-bonds.