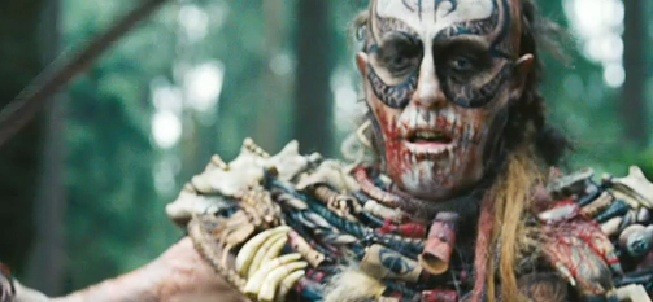 Hugh Grant's fans would typically expect to see him sipping a cappuccino in a middle-class bistro as part of a gentle romantic comedy.
But the owner of England's most famous foppish fringe is sure to raise a few eyebrows with his performance in the adaptation of David Mitchell's Cloud Atlas.
In the film, which takes in a number of interconnected stories from the 19th century to a post-apocalyptic future, Grant play several cameo roles, including that of a cannibal.
Grant had grown frustrated with his typecasting as the go-to British romantic comedy star following great success in Richard Curtis' Four Weddings and a Funeral, and Notting HIll.
He told Empire: "I do a lot of killing and raping. I wear an awful lot of prostheic makeup. You probably wouldn't know I was in the film. But it was a laugh. I slightly called my own bluff."
Several of his multiple roles can be spotted in the five-minute-long trailer for the ambitious project, which was directed by the Wachowski Brothers and Tom Twyker and also stars Tom Hanks, Hugo Weaving, Halle Berry and Susan Sarandon.
Grant could well impress some of his detractors with his brave performance. But he is not the first actor to surprise the crowds with an unexpected role choice.
IBTimes UK takes a look at some other unexpected film casting
Robin Williams - One Hour Photo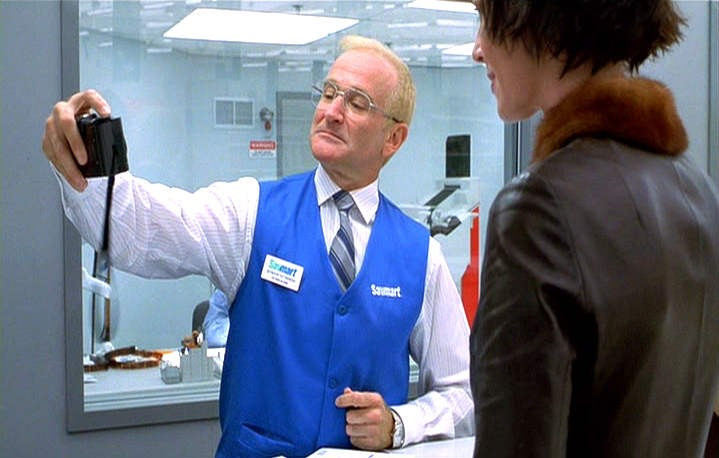 Aaah, kindly Robin Williams. The smiling comedic face of such family favourites as Flubber, Mrs Doubtfire and Jumanji. Your children are safe with him and his lovely, kindly face.
All that changed when he took the lead role in 2002's One Hour Photo as the photo lab worker who develops a chilling obsession with a young family.
After watching this film, it's hard to look at Williams in the same way again. His portrayal of repressed rage and unsettling psychosis is genuinely skin-crawling. From then on, any shots of him dancing with a Hoover, dressed as an old woman, lost some of their rosy edges.
Cate Blanchett - I'm Not There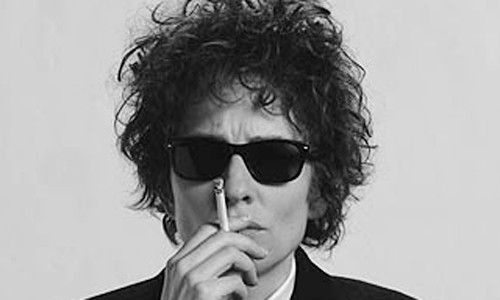 I'm Not There, the episodic deconstruction of the personality of Bob Dylan, was always going to have an arthouse feel about it.
However, the casting of Cate Blanchett as the addled Jude persona of Dylan was inspired. Cynics were forced to think again after seeing Blanchett's performance, which stole the show from a strong cast.
Despite not sharing the singer's sex, Blanchett captured Dylan's style, manner and wiry appeal throughout the electric years perfectly, while proving that she could play just about any role.
Heath Ledger - The Dark Knight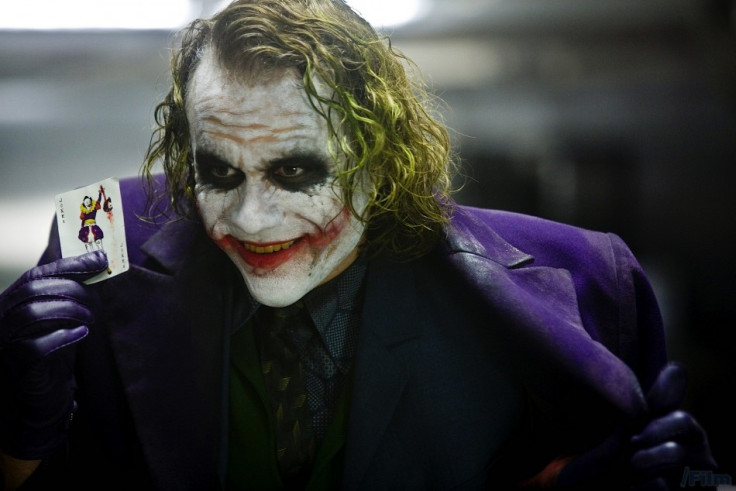 Hindsight is a wonderful thing for it is easy to forget that the announcement that Heath ledger would take on the role made iconic by Jack Nicholson had comic book fans hammering away at their keyboards in frustration.
Their doubts were, in many ways, well-founded. Ledger was an actor of undeniable talent, but many expected him to travel down the matinee idol line of filmmaking, putting his blond hair and winning smile to good (albeit dull) use.
How wrong they were. Looking back at his career it's clear that Ledger was so much more than the sum of his parts and his anarchic, terrifyingly unpredictable performance as the Joker earned him a posthumous Oscar, while making one of the biggest box office hits in history. God save the next actor asked to reboot the role.
Helen Mirren - Red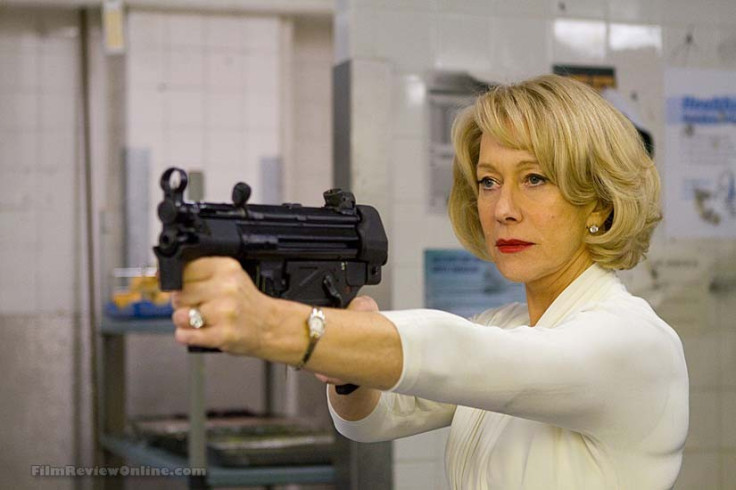 Helen Mirren was the typical evergreen Englsih star. Set to join the ranks of Maggie Smith and Dame Judi Dench, starring in any period drama she might fancy, charming the comfortable cinema crowds with a doff of her bonnet.
Until she decided to play a former assassin who takes great pleasure in machineguns and high explosives.
In 2010's Red, Mirren hit that happy realisation that she was declared cinematic royalty (quite literally after her performance as everyone's favourite royal grandmother in The Queen) and could therefore act in anything she wanted.
Although Red received a mixed reaction, the sight of Mirren blasting away at a car from a mounted heavy machinegun has to go down as one of the great film surprises.
Ben Kingsley - Sexy Beast