After a good dose of toing and froing regarding the possibility of a second series of The Night Manager, the BBC show's resident villain, Hugh Laurie, has excited its seven million fans once again, insisting that it may not be over after all.
Just last week, both Tom Hiddleston, who plays undercover agent Jonathan Pine in the series, and Laurie, said firmly that the drama will not return to our screens for round two, with Hiddleston saying "the story is complete". Laurie, who played "worst man in the world" villain Richard Roper with a touch of suave sophistication, said: "We are done. It's based on a novel, we've got to the end of the novel and John le Carré has yet to write [a sequel]. So in cold practical terms, no, we're done."
Now, though, tables have turned with Laurie suggesting show bosses are up for a return. The 56-year-old spoke ahead of the first episode airing in America. Asked whether a follow-up was in the pipeline, he said: "There is a glimmer of a possibility, I can't say more than that," Mirror Online reports.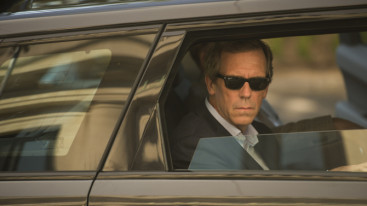 "It's actually not my place to say it because I wouldn't be the one to write it, or construct it, and I don't even know what story, and who would be involved in constructing that story, but I hear rumblings," he added.
The House star also claimed that US network AMC was particularly enthusiastic to extend the hugely successful drama if it rates well. He said: "AMC very much have their fingers crossed for how this goes... over with an American audience."
Producer Simon Cornwell was more circumspect, simply stating: "I think it's very early days to talk about that." But another star of the show, Alistair Petrie, recently revealed to Standard Online that a second series of the BBC drama is a possibility.
The 45-year-old, who played Sandy Langbourne in the popular Sunday-night show, said: "There are so many factors that will determine [a second series]. Is it possible? Yes, I think it is. But it is genuinely a case of wait and see."
The burst of optimism comes shortly after Hiddleston killed the dream, recently telling press at a US screening: "As it stands, Pine exists for six hours in a miniseries. I know the rumours about it extending, but none of that is real."