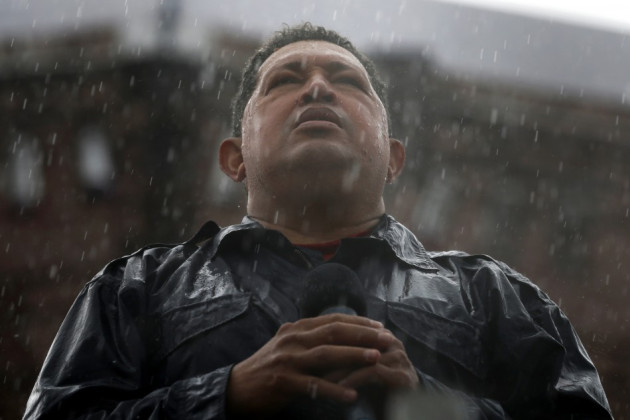 Thousands of Venezuelans flocking to the streets of Caracas to mourn the death of El Presidente Hugo Chavez, who died at the age of 58 after a prolonged fight against cancer.
Chavez's allies in Latin America said they were united behind him. "We are all Chavez," said Rosario Murillo, wife and spokeswoman of Nicaraguan Sandinista president Daniel Ortega. Argentina's president Cristina Fernandez de Kirchner announced two days of national mourning, as did Chavez's greatest ally, the Cuban government.
Rafael Correa, president of Ecuador, praised the legacy of Chavez. "We have lost a revolutionary, but millions of us remain inspired," he said.
The Western narrative against Chavez, depicting him as a ruthless dictator who jailed every opponent that came his way, often forgets that the Venezuelan president was always elected with an overwhelming majority in elections deemed "the best in the world" by international observers (including ex-US president Jimmy Carter). In the most recent, over 80 percent of Venezuelans turned out to vote.
He won 56 percent in 1998, 60 percent in 2000 and 54.4 percent in last October's election.
Bush, the Donkey
His anti-Americanism, which surfaced after the US-backed, rightwing and Pinochet-style military coup in 2002, saw Chavez briefly detained and humiliated. Although supported by the country's private media, the coup failed only after Chavez's supporters took to the streets.
His anti-American rhetoric became harsher and more heated, leading him to embrace world dictators who had similar stances such as Iran's Mahmoud Ahmadinejad.
But Chavez was also a larger-than-life figure, a giant showman who dared to stand up to America in the post 9/11 Bush years and the War on Terror. He famously ridiculed the US president, calling him "Mr Danger", "donkey" and "the devil himself".
In his speech to the UN general assembly in 2006, he said: "Yesterday the Devil came here. Right here. And it smells of sulphur still today."
One of Chavez's lasting legacies will be Alba, the international cooperative organisation that includes socialist Latin American countries such as Bolivia, Cuba, Ecuador and Nicaragua. Alba purports to fight neoliberalism in the region and counter American economic dominance.
Inspired by the liberation principles of Simon Bolivar and of Chile's democrat Marxist president Salvador Allende, ousted by a CIA-backed military coup, Chavez sought to "break the chains binding Latin Americans to the will of the mighty" as academic and writer Oscar Guardiola-River wrote in the Guardian. "Like Allende, we're pacifists and democrats," he once said. "Unlike Allende, we're armed."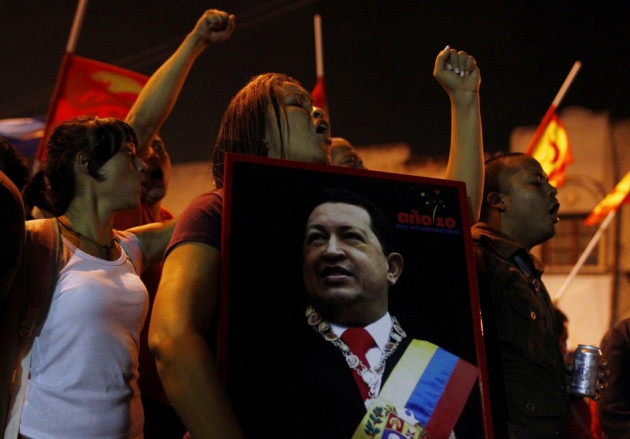 He was right in acknowledging the fading US influence in the region, even though it was Brazil, not Venezuela, that rised as a political mayhem and economic power in the region. As Jon Lee Anderson wrote in the New Yorker, "Chávez's revolution suffered from mediocre administrators, ineptitude, and a lack of follow-through".
Under Chavez, the government nationalised key industries such as major swathes of the OPEC nation's economy as part of a socialist agenda. Since his victory in 1998, extreme poverty has fallen from nearly a quarter to 8.6 percent last year; unemployment has dropped too and GDP pro-capita has more than doubled.
The percentage of households in poverty dropped from 55 percent in 1995 to 26.4 percent in 2009. Unemployment fell from 15 percent to 7.8 in 2009. Chavez implemented a number of "missions" or social programmes, such as education and health services for all. Millions of people got access to healthcare for the first time and eligibility for pensions tripled.
However, his attempts at collectivisation and agrarian reform only half-succeeded, and violent crime surged in the country, with up to 20,000 people murdered in 2011.
Still, Venezuelans and other Latin Americans considered him as a hero and father, who cared for them and sacrificed all his efforts to change the life of the poor. Many Latin American governments perceived him as an ally and absorbed his model of social change based on popular and communal organisation. Sympathetic countries such as Brazil, Argentina, Bolivia and Ecuador are the best guarantees of Venezuelan stability now that Latin America is finally able to stand up for itself.