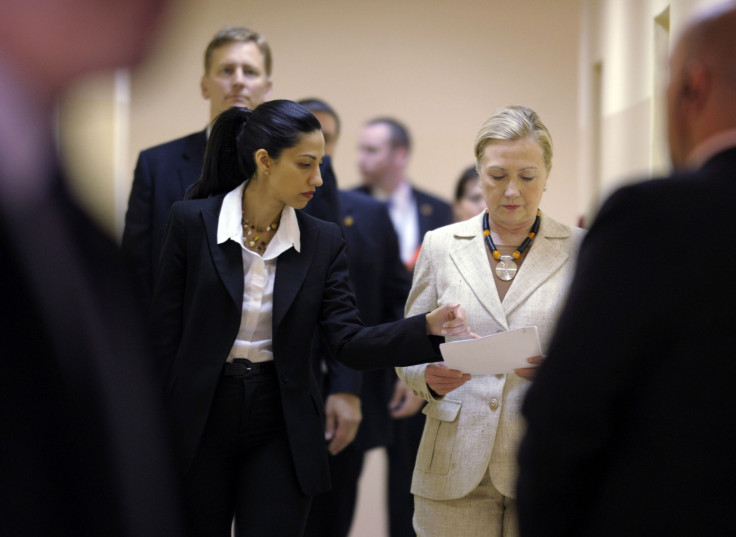 Long-time Hillary Clinton aide Huma Abedin has requested a US judge to allow her to review the search warrant the FBI used to access emails of the former secretary of state. The warrant was issued just ahead of the 8 November presidential election, which reportedly dented the Democratic candidate's image.
According to Reuters, Abedin filed a letter at the Manhattan federal court, in which she claimed that a copy of the warrant was not provided to her nor to her estranged husband former Democratic US Representative Anthony Weiner. It was his computer that contained the emails.
In the letter, Abedin's lawyers said that she was unable to assess the issue at the time as, she and Weiner were not made privy to the warrant, despite federal regulations which require authorities to provide a warrant to the individual whose property was accessed.
US district judge Kevin Castel has called the affected parties to weigh on the matter and the potential release of the search warrant, which is being sought by LA-based lawyer Randol Schoenberg.
No comments have been made by the State Department, Clinton and Weiner's lawyers as yet.
On 28 October, FBI director James Comey had published a letter informing Congress about new emails relating to the agency's Clinton server investigation being uncovered in an "unrelated case". According to sources quoted by the news agency, the emails were uncovered during a separate investigation into Wiener being involved in an alleged sexual conversation with a 15-year old girl.
Comey was slammed by the Clinton campaign as well as Republicans for causing an alleged political firestorm with his letter, which was made public 11 days ahead of the election. Key Clinton aides accused Comey of "blatant double standards" in dealing with the matter. However, just two days before the election, Comey revealed that the FBI had found no evidence of wrongdoing after reviewing the new emails.