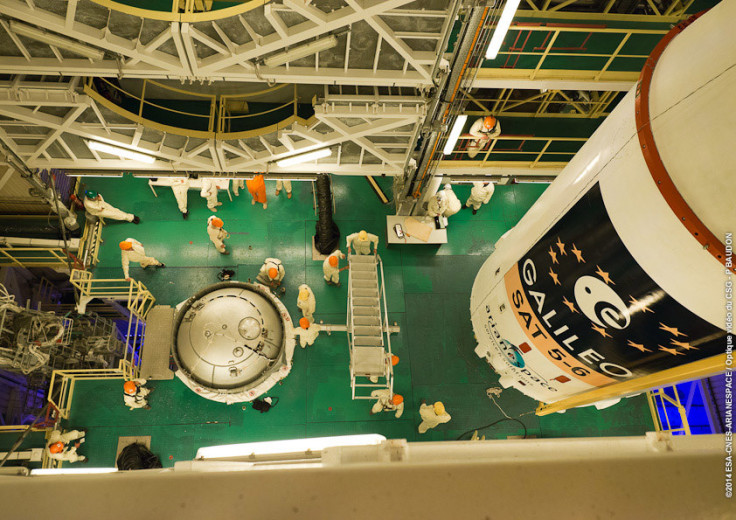 After going through 17 years in development, Europe's Galileo satellite navigation system is going live aiming to provide better-than-ever location services.
The global navigation satellite system, which faced several years of setbacks and budgetary increases, has been created by the European Union (EU) through the European Space Agency (ESA) and the European GNSS Agency (GSA) and aims to provide the most accurate navigation technology. However, for now 18 satellites have been initially activated that will provide limited usage only for smartphones and in-car systems. The satellites will be initially boosted by satellites from the American GPS system and Russian Glonass systems.
The ESA aims to make Galileo fully operational by 2020 with an aim to surpass location accuracy standards of the US or Russian military navigation systems. The full Galileo constellation will have 24 satellites along with orbital spares to prevent any interruption in service.
"Still, much work remains to be done. The entire constellation needs to be deployed, the ground infrastructure needs to be completed and the overall system needs to be tested and verified," said Paul Verhoef, ESA's Director of the Galileo Programme and Navigation.
The mammoth project was originally scheduled to go live in 2008 with a budget of €3b (£2.5b $3.2b) but got delayed due to technical setbacks. After several budgetary boosts it is estimated to cost about €10b by the time it finishes in 2020.
Once fully operational the Galileo will increase geo-location precision 10-fold to within one metre compared to the current American GPS which is accurate only to within several metres, claims Marco Sefcovic, Vice-President of the European Commission.
"The technology will enable the next generation of location-based technologies such as autonomous cars, connected devices, or smart city services" he says, adding, " I call on European entrepreneurs and say: imagine what you can do with Galileo - don't wait, innovate!"