FBI director James Comey came under severe criticism after he issued a letter to Congress on 28 October mentioning that "pertinent emails" had been found in relation to the investigation into Hillary Clinton's private server. It was later discovered that he had "no idea" what the contents of those emails were since the FBI had not yet received a warrant to open and read them.
Now, the agency chief is once against feeling the heat from the Clinton campaign after it was alleged that he chose to withhold evidence that Donald Trump had received support from Russia, citing that if made public, the news would influence the upcoming election.
The Democratic candidate's key aides are slamming Comey for his "blatant double standard". The campaign has demanded that he "immediately explain this incongruence".
"He has set the standard for narrating a play-by-play," said spokesman Brian Fallon. "If that is his way of handling things, he needs to take the same approach to the Trump campaign."
Clinton's campaign manager Robby Mook believes these actions "defied all logic". He told reporters, "It is impossible to view this as anything less than a blatant double standard.
"Through these two decisions he shows he favours acting alone and without consulting... these are not the hallmarks of a responsible investigation," he added.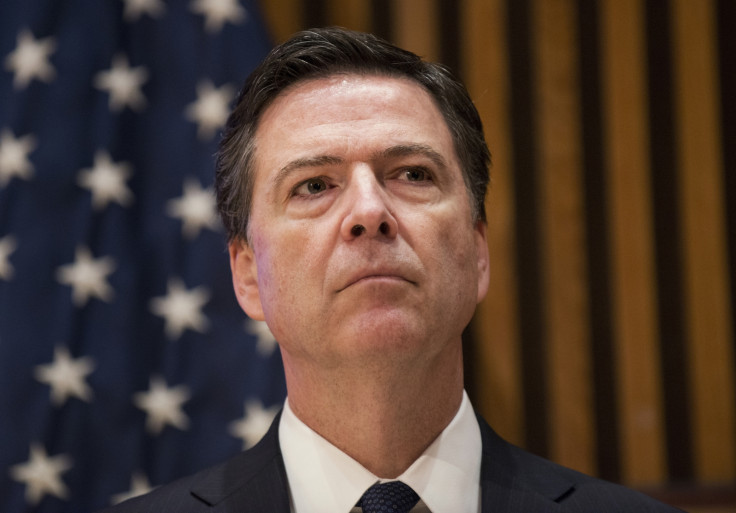 CNBC and the Huffington Post were the first to report that Comey tried to keep Trump's connection to Russia and the Putin government's involvement in recent hackings of Democrat email accounts under wraps.
"A foreign power was trying to undermine the election. He believed it to be true but was against putting it out before the election," one former official told CNBC. According to the source, Comey was of the position that: "If it is said, it shouldn't come from the FBI, which as you'll recall it did not."
The FBI, however, has refused to comment on the report.