Human rights lawyer Phil Shiner admits misconduct over Iraq torture claims against British troops
Phil Shiner, formerly of Public Interest Lawyers, faces being struck off.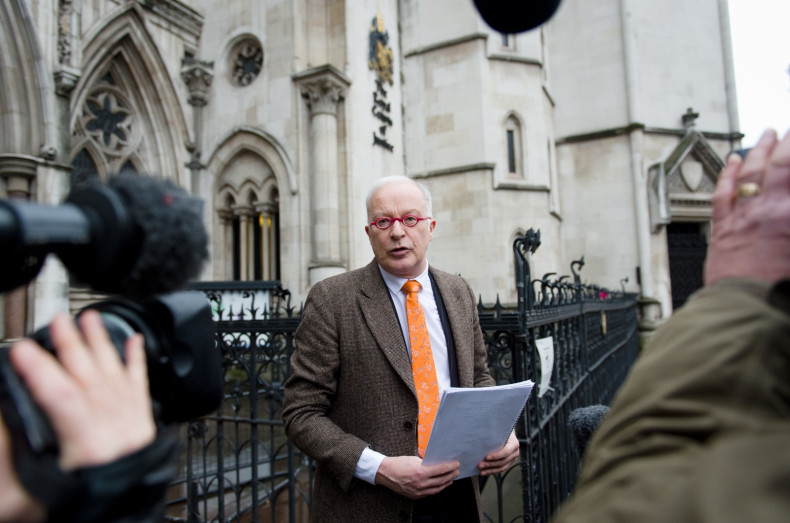 A human rights lawyer whose firm brought murder and abuse claims against British troops has admitted he acted without integrity and paid a fixer thousands of pounds to find him cases.
Phil Shiner, from the now-defunct law firm Public Interest Lawyers (PIL), subsequently faces being struck off at a hearing next month.
At a tribunal hearing on Thursday 8 December, Shiner confessed via a written statement to acting improperly at a press conference in 2008, where he accused the British army of unlawfully killing, torturing and mistreating Iraqi civilians at the 2004 battle of Danny Boy, near Amara in southern Iraq.
Shiner also conceded he may now be struck off, following further revelations that he paid a tout more than £25,000 ($31,000) in referral fees.
The claims of his company, based in Birmingham, led to thousands of allegations of historic abuse against British troops in Iraq.
The Telegraph report that PIL earned £3m ($3.7m) following the establishment of the Iraq Historic Allegations Team (IHAT), which considered more than 2,000 cases in response to the allegations. Almost all of those claims are now known to be unfounded.
A representative for the separate Al-Sweady inquiry, set up to investigate claims that veterans mistreated Iraqis in May 2004 at a cost of £31m ($39m), accused PIL of making war crime allegations based on "deliberate lies, reckless speculation and ingrained hostility".
The firm closed down in August this year after being stripped of legal aid funding for breaching contractual requirements, according to the BBC. The Solicitors Regulation Authority (SRA) began an investigation after the Ministry of Defence (MoD) compiled a dossier on alleged misconduct and lodged a complaint.
The SRA has charged Shiner with 24 counts in total. Another lawyer in the firm, John Dickinson, faces one count.
Shiner denies six charges and will face a three week hearing from 30 January next year.
Shiner had initially attempted to keep the legal proceedings private, but this was successfully challenged by the media on the grounds of public interest.
PIL, and other law firms who have sued UK troops for alleged abuses in Iraq, have cost the MoD more than £20m ($25m) in compensation​ in 324 completed cases.