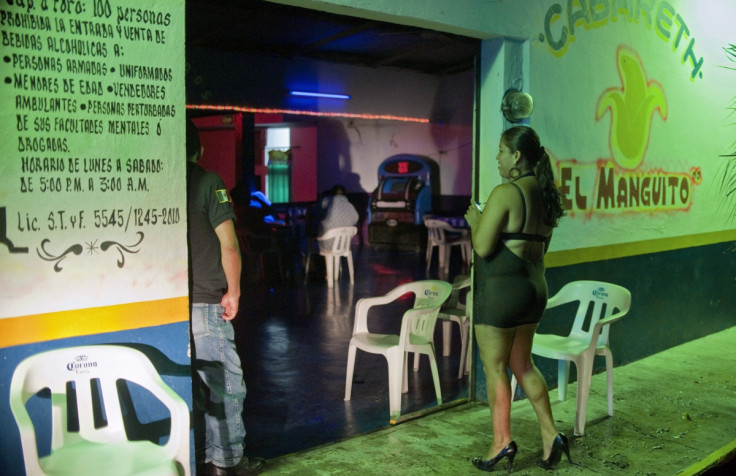 A young girl, who was lured from poverty in Mexico by a man who befriended her with sweets and a convertible car, has revealed how she was raped 43,200 times after falling victim to human trafficking. Speaking to CNN, Karla Jacinto explained that she was raped up to 30 times a day, seven days a week, for the best part of four years after falling into the hands of a human trafficker, who targeted her when she was just 12.
Before they are trafficked to the United States, women and girls as young as 12 are routinely kidnapped by men who trick them into working for the illicit sex trade.
The young girl, who was sexually abused and mistreated from the age of five by a relative, was lured by an "affectionate" gentleman 10 years older than her who told her that he was also abused as a child.
Jacinto said she was impressed when he showed up driving a bright-red Firebird Trans Am.
"When I saw the car, I couldn't believe it. I was very impressed by such a big car. It was exciting for me. He asked me to get in the car to go places," the young girl, who is now a human-trafficking activist, told CNN.
The 22-year-old man then convinced Jacinto to leave her family, who she says had rejected her.
"The following day, I left with him. I lived with him for three months during which he treated me very well. He loved on me, he bought me clothes, gave me attention, bought me shoes, flowers, chocolates, everything was beautiful," she explained.
Raped every day for four years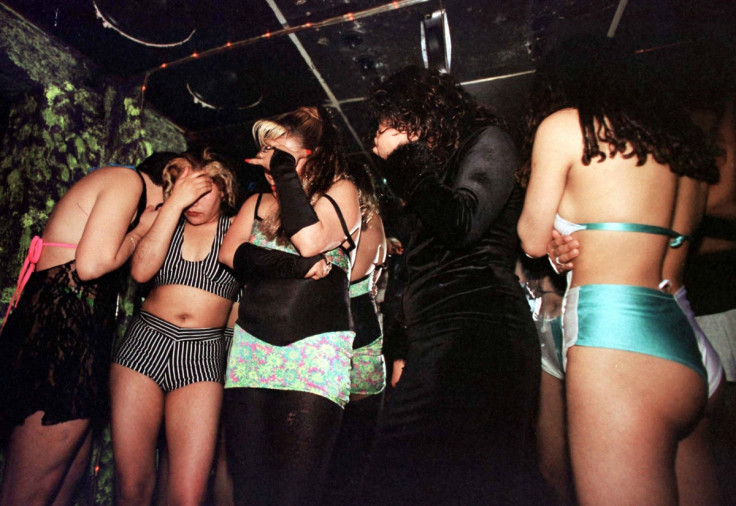 The fairy tale ended after her boyfriend started leaving Jacinto by herself for a week in their apartment, and his cousins would show up with new girls every week. He told her: "They're pimps," when she asked him what business his cousins were in. Jacinto was to face four years of hell.
"A few days later, he started telling me everything I had to do; the positions, how much I need to charge, the things I had to do with the client and for how long, how I was to treat them and how I had to talk to them, so that they would give me more money."
The first time she was forced to work as a prostitute, Jacinto was taken to one of Mexico's largest cities, Guadalajara.
"I started at 10am and finished at midnight. We were in Guadalajara for a week. Do the math. Twenty per day for a week. Some men would laugh at me because I was crying. I had to close my eyes, so that that I wouldn't see what they were doing to me, so that I wouldn't feel anything," the young woman said.
During the years of her ordeal, Jacinto was sent to different cities, brothels, roadside motels, streets known for prostitution and even homes. She was made to see at least 30 clients a day, seven days a week without a day's break.
After a client gave her a hickey, Jacinto says her trafficker beat her with a chain, punched her with his fists, kicked her, pulled her hair, spat at her in the face and burned her with an iron.
"I told him I wanted to leave and he was accusing me of falling in love with a customer. He told me I like being a whore," the young woman, who told her story to Pope Francis at the Vatican in July this year, said.
Aged 15, Jacinto gave birth to a baby girl whose pimp father used to control the teenager. If she didn't fulfil his every wish, he told her he would either harm or kill the baby. The trafficker took the child away when she was just a month old, and Jacinto only saw her again after more than a year.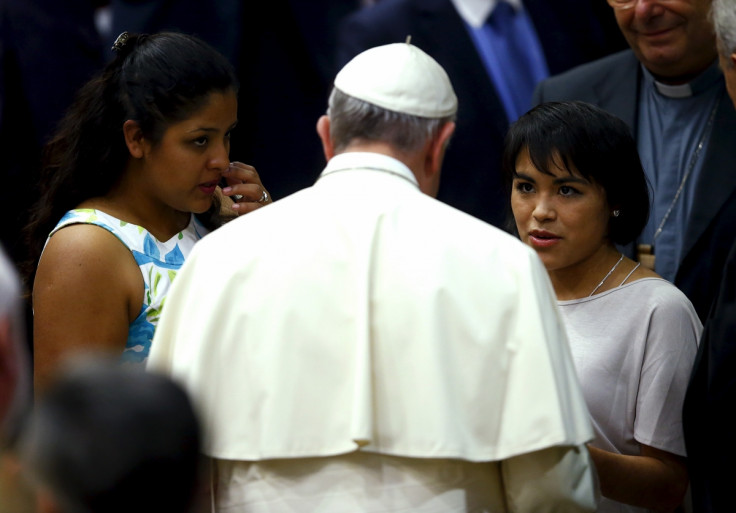 Jacinto was rescued in 2006 during an anti-trafficking operation in Mexico City, when she was still only 16.
CNN confirmed it independently verified portions of the young woman's story after speaking to the United Against Human Trafficking group she was referred to after being rescued, and to senior officials at Road to Home, a shelter where Jacinto lived for one year after her rescue.