Hundreds of children in Nigeria's Boko Haram-hit Borno starving, says Unicef
Unicef says at least 134 children will die every day if timely help is not reached.
The United Nations Children's Emergency Fund (Unicef) has estimated that almost a quarter of a million children in Nigeria's Borno state, which was once controlled by the Islamic militant group Boko Haram, are living in dire conditions because of unavailability of food and medical care.
The severity of the crisis has come to light as non-governmental agencies, aid groups and the UN have been able to access more areas in north-eastern Nigeria in recent times. Clashes between the militants and the Nigerian army had made the routes in many parts of the country risky for people to travel.
Unicef said out of 244,000 children found to be suffering from acute malnutrition in Borno, almost one in five, or roughly 49,000, would die if they failed to get quick medical assistance.
Manuel Fontaine, Unicef's regional director for Western and Central African said: "Some 134 children on average will die every day from causes linked to acute malnutrition if the response is not scaled up quickly." He urged partners and donors to join the humanitarian response to offer resources. "No one can take on a crisis of this scale alone," he added.
Back from a recent visit to Borno state, Fontaine said he noticed destroyed towns that were sheltering displaced people had no proper sanitation, or access to food and water.
"There are two million people we are still not able to reach in Borno state, which means that the true scope of this crisis has yet to be revealed to the world," Fontaine added.
"There are organisations on the ground doing great work, but none of us are able to work at the scale and quality that we need. We must scale up."
In June, Doctors Without Borders, also known by its French name of Médecins Sans Frontières (MSF), said a "catastrophic emergency" was emerging at a makeshift camp in Borno's Bama region, which had about 24,000 people taking refuge inside a hospital compound.
Boko Haram launched its offensive in 2009 and has since killed thousands of people. They mainly operate in north-eastern Nigeria, where hundreds of people, including school girls, have been kidnapped.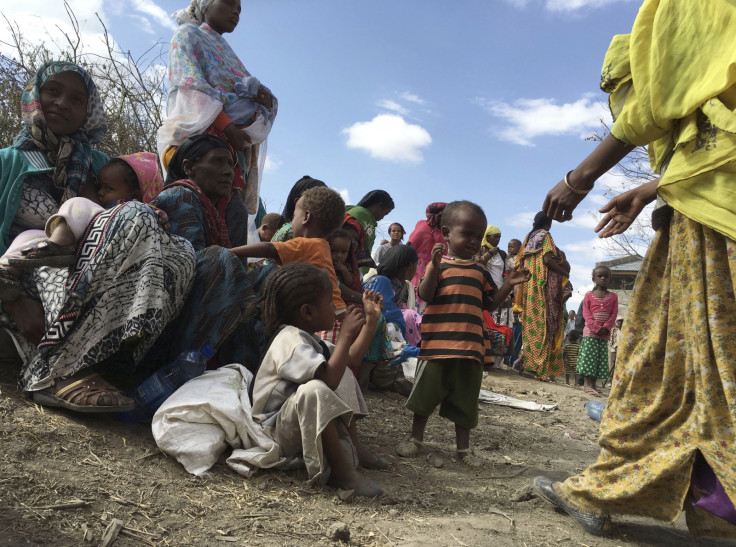 © Copyright IBTimes 2023. All rights reserved.