Hundreds of firefighters are battling blazes fanned by high winds in more than a dozen areas along the French Riviera. Four firefighters have been injured.
The largest blaze is on the Mediterranean island of Corsica. Residents of the town of Biguglia were evacuated as a blaze spread across 2,000 hectares (5,000 acres) of forest, threatening homes. "The fire is very fierce and heading to urban areas of Biguglia," lieutenant-colonel Michel Bernier, of France's civil defence forces, told AFP.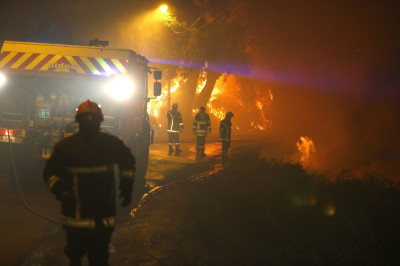 Elsewhere, several wildfires are raging across the south of France. The village of Mirabeau had to be evacuated as a fire tore through forests around Luberon in the Vaucluse region.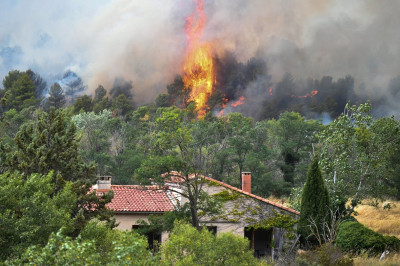 Firefighters are also battling a large blaze in Ramatuelle commune, about 10 kilometres from the popular resort town of Saint-Tropez. Strong winds spread the flames quickly, with the fire having spread more than 200 hectares in the first hour, authorities said.
The head of the command post, Lieutenant-Colonet Michel Dutreux, said the fire was not yet under control. A number of fires in southern France were still active, and the department was struggling to fight many at once, he said.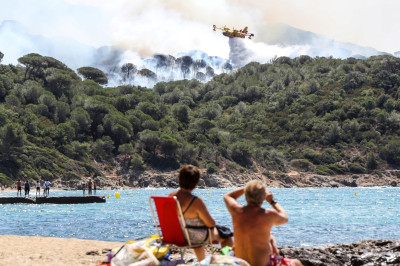 Several homes had to be evacuated in Carros, just north of Nice, as another fire burned buildings and vehicles.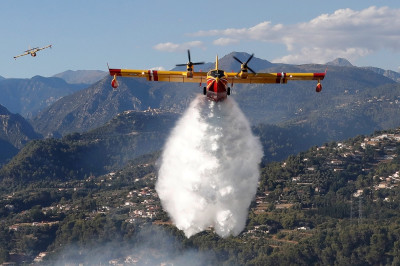 "It's a very dangerous day," Bernier told AFP. "And the fight is going to be very, very long tonight."
Meanwhile, in Portugal, more than ten villages were evacuated as forest fires rage in the provinces of Castelo Branco and Santarem.