Tigers, wolves, snakes, leopards and a host of other venomous and deadly wild animals are being kept at private homes in the UK, an investigation by the Press Association has revealed. Around 13 tigers along with two lions, eight leopards, seven cheetahs and nine pumas are reportedly kept at private properties in the country.
A team of investigators sent requests to each council in the UK under the Freedom of Information (FOI) Act and received 363 responses. The Northern Ireland Environment Agency gave figures for the entire country.
It also revealed that more than 300 snakes, 10 alligators, nine crocodiles and 17 caimans – a smaller member of the crocodile family – were kept on private properties. Reponses also revealed that more than hundred councils had provided people licences to keep wild animals and predators as pets.
Animal welfare society experts have said that they were "deeply concerned" with the figures.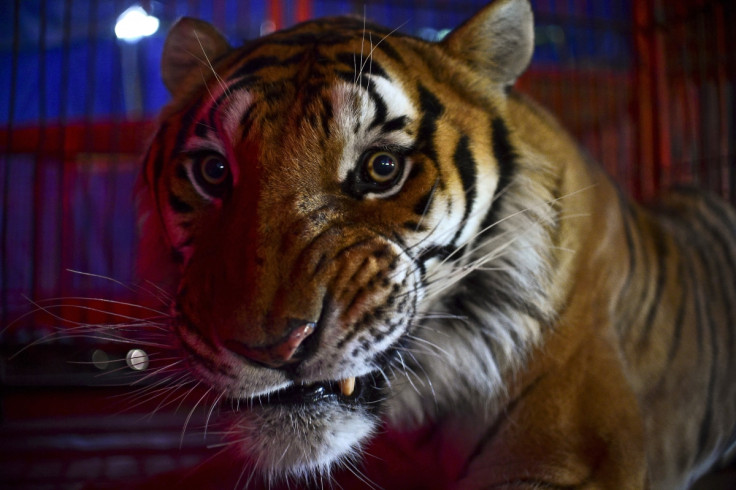 The Royal Society for the Prevention of Cruelty to Animals (RSPCA) has also showed unease and said licences too often focus on safeguarding the public from harm, rather than on the well-being of the animals.
"We are deeply concerned about the number of exotic animals, including dangerous wild animals, now being kept as pets. People may buy them with little idea of how difficult they can be to keep and the animals are sometimes neglected when the novelty wears off and the commitment hits home," a spokeswoman from the RSPCA told The Independent, adding: "This is why we would encourage anyone thinking of getting an exotic pet to find out as much as possible about the animal's needs and whether they're a realistic pet."
Dangerous wild animals (DWA) licences approved by councils are only for those who have the essential safety measures at their home to keep animals as pets by paying a small fee. However, the findings revealed a number of animals were kept illegally at homes in London, Swansea, Stoke, Sheffield, Hull and Portsmouth.