Hungary's Far-Right Jobbik Party Celebrates Breakthrough in National Elections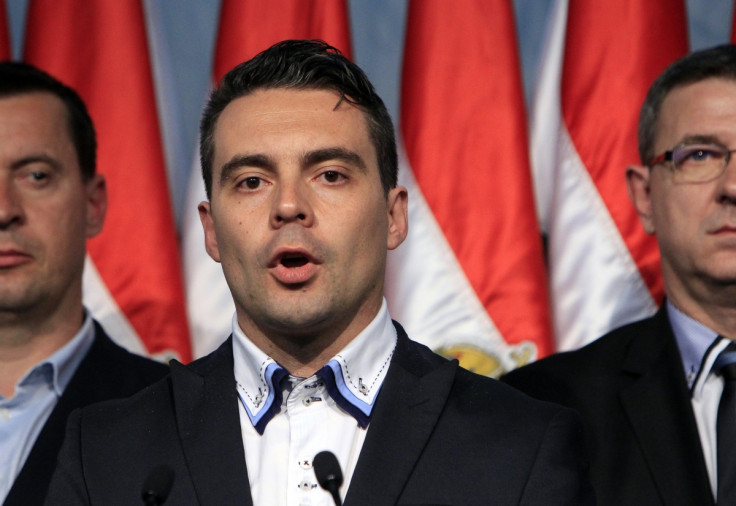 The far-right Jobbik party is celebrating after coming third in Hungary's parliamentary elections with almost 21% of the vote backing its anti-immigration, anti-EU and nationalist platform.
Its leader Gabor Vona, who is only 35 and co-founded the party in 2003, said that ahead of the European Parliament elections, Jobbik is the "strongest national radical party" in Europe.
The party's breakthrough came after a smart electoral campaign that sought to curb the anti-Roma and anti-Semitic rhetoric of the past and focus instead on law and order.
A similar approach proved to be successful for other European nationalist right-wing parties, such as France's Front National of Marine Le Pen which made historic gains in March municipal elections.
But Jobbik's jump from 15.86% four years ago to 20.7% represents the strongest result of any far-right party in the last few years in Europe.
The previous strongest result was the 20.5% won by Austria's Freedom Party.
The party's fresh anti-establishment and anti-capitalist image was particularly effective among young voters with Jobbik pledging to create jobs, be tough on crime, renegotiate state debt and hold a referendum on EU membership.
Vona presented himself as someone in touch with ordinary peoples having worked in minimum wage jobs such as a waiter and as a construction worker.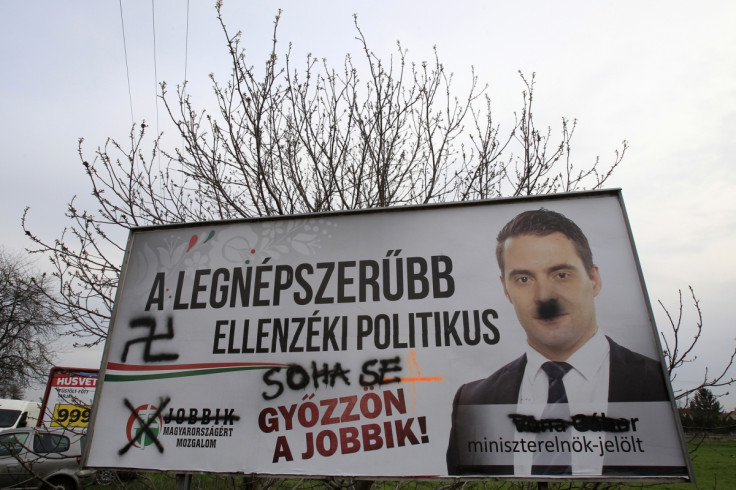 However, the party will find it difficult to shrug off its past extremist reputation, according to one expert.
President of the European Jewish Congress Moshe Kantor said the "neo-Nazi" Jobbik party's election performance was a "dark day" for Hungary.
"The gains made by Jobbik, an unashamedly neo-Nazi political party, should serve as a wake-up call for the whole of Europe," Kantor said. "Once again in Europe we are witnessing democracy being appropriated by those enemies of democracy."
The party gained its anti-Semitic reputation after a senior lawmaker in November 2012, Marton Gyongyosi, asked parliament for a list of people "of Jewish origin [who] present a national security risk to Hungary".
Anti-Semitism is a delicate issue in Hungary, where between 500,000 and 600,000 Hungarian Jews were murdered during the second world war, according to the Holocaust memorial centre in Budapest. One in three Jews killed in Auschwitz were Hungarian nationals, according to some accounts.
Gyongyosi later explained that he was referring to citizens with dual Israeli-Hungarian citizenship.
Some Jobbik members refuse to accept what they refer to as the "so-called Holocaust" and have called for a revisionist approach to the dead and missing figures which is more sympathetic to the Nazis.
Another deputy, Sandor Porzse, told a French website in a 2012 interview that Hungarians "are victims of a Jewish conspiracy to colonise our land and rob our resources".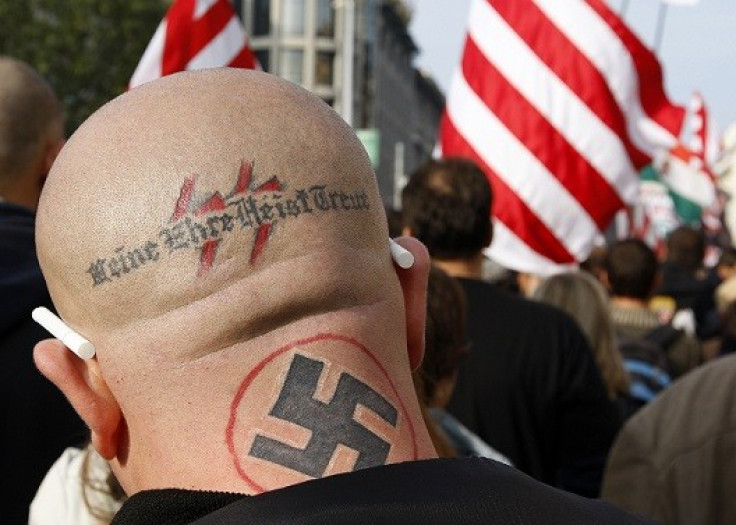 However, Jobbik's main target is Hungary's Roma, or Gypsy, minority which accounts for around 8-9% of the population.
Jobbik says it wants to stop "Gypsy crime," create ghettoes for Roma "deviants" and create a rural "gendarmerie" of the sort last seen in Hungary before World War II.
Hungarians gave their eccentric prime minister Viktor Orban another four years in power despite his Fidesz party picking up only 44% of the popular vote. Orban received almost 700,000 fewer votes than he did in 2010 but remains popular and admired in Hungary.
Fidesz secured 133 of the 199 seats thanks to a self-serving electoral law passed in 2011.
Under Orban's authoritarian rule, Hungary clashed with the European Union and foreign investors, embracing good relations with Russia and China, instead.
He does not support Western sanctions against Russia and has claimed that Brussels and Washington conspire against his nation.
© Copyright IBTimes 2023. All rights reserved.