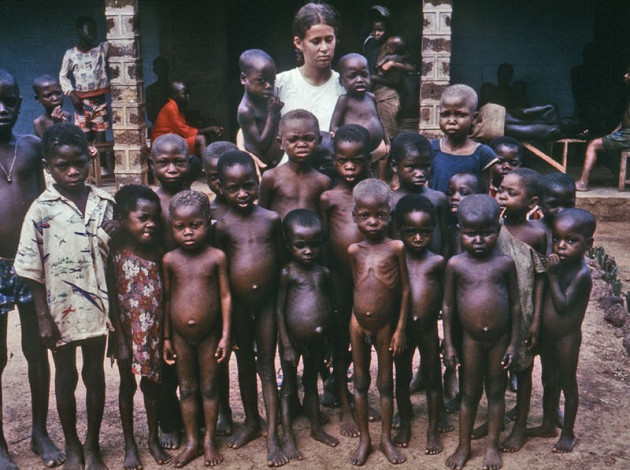 Prime Minister David Cameron will host a "Hunger Summit" at No 10 Downing Street on the final day of the London Olympics 2012 to focus on ways to tackle hunger and malnutrition affecting 171 million children in developing countries.
An estimated 80 percent of the world's under-nourished children live in 24 countries in sub-Saharan Africa and Asia.
Cameron wishes to use the world's focus on London 2012 to raise the issue of malnutrition in the run-up to the UK's presidency of the G8 in 2013.
Save the Children, a charity working in the field, expects the summit to be "the starting point of a global effort to reduce the numbers of children suffering the devastating effects of chronic malnutrition".
"Save the Children wants David Cameron to use the UK's G8 presidency to agree an ambitious package of measures to address the underlying causes of hunger and fix the broken world food system," said the charity.
The summit is seeking government and private commitment to help prevent stunted growth among 25 million children under five, by the start of the Rio de Janeiro Olympics in 2016.
Several athletes, including Britain's Greg Rutherford, Mo Farah and Ethiopia'a Tirunesh Dibaba,have expressed their support for the summit.
In an open letter addressed to the prime minister, the athletes said: "With world leaders gathered in London and the eyes of billions focused on Britain, the Olympics is an incredible opportunity to change the destiny of millions of children around the world."
Save the Children chief executive Justin Forsyth said: "As all eyes fall on London and its Olympic legacy, we urge the prime minister to fire the starting gun on a race against hunger.
"There is currently no greater threat to children worldwide. This is the first time in history that a nation can build an Olympic legacy beyond its immediate doorstep and improve the chances of millions of children."