Hurricane Irma has left a trail of destruction in the Caribbean, causing widespread damage and at least four deaths, as it starts pounding Puerto Rico. The "extremely dangerous" Category 5 storm is threatening the Virgin Islands, the Dominican Republic and Haiti.
ABC News reported that the storm, which is set to reach Florida by Sunday (10 September), has sustained winds of 185mph, with higher gusts.
Authorities have reported at least four deaths. A spokesperson for France's ministry for its overseas territories announced that at least two people died and another two were seriously wounded in St Martin and St Barthelemy.
French President Emmanuel Macron said Wednesday (6 September) evening that it was too early to say how badly the islands had been destroyed or how many victims there were.
"We will have victims to lament, and the material damage on the two islands is considerable," Macron said following a crisis meeting in Paris. The president added that the "entire nation" stood alongside the residents of the islands, the New York Times reported.
Macron said emergency services would focus on re-establishing contact with the affected areas. Rescue operations will be coordinated from the French Caribbean island of Guadeloupe, he added.
At least one person was reported dead in Barbuda, said Midcie Francis, a spokeswoman for Antigua & Barbuda's National Office of Disaster Services.
Irma destroyed around 90% of the structures and vehicles on Barbuda, according to officials. However, Antigua was mostly spared, Prime Minister Gaston Browne said. In nearby St Kitts and Nevis, Commissioner Ian Queeley of the Royal St Christopher and Nevis Police Force said early reports were optimistic.
According to the Times, another death was reported in the British territory of Anguilla.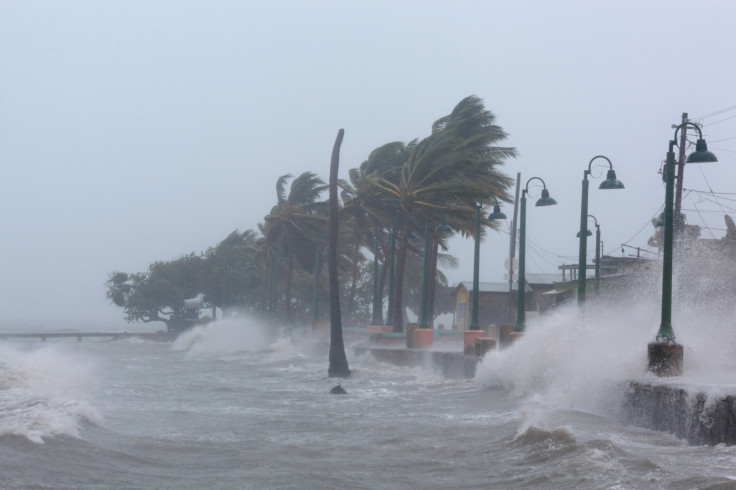 Irma has made its way to Puerto Rico, where residents have been warned to watch for rising waters. Governor Ricardo Rosselló said Wednesday that the island is expected to get six to eight inches of rain, with some areas getting as much as 12 inches.
US President Donald Trump has declared a state of emergency in Florida, Puerto Rico and the US Virgin Islands.