Hurricane Irma has left a trail of flooded streets, felled trees and destroyed homes as one of the biggest storms ever has travelled through the Caribbean.
The category 5 storm with wind speeds of more than 185mph caused widespread damage as it made landfall on 6 September in Antigua and Barbuda, Guadeloupe and Saint Martin.
At least eight deaths have been reported with the toll expected to rise in the coming days.
After devastating the Caribbean islands, the storm has moved past Puerto Rico and is headed towards Florida.
The first videos and pictures are starting to emerge after mass power outages left many unable to make contact with the islands.
Meanwhile, Hurricane Jose is also expected to bring strong winds to Antigua and Barbuda.
However the National Hurricane Center is predicting that the storm will move towards the Caribbean but move northwards into the ocean instead of making landfall.
Below are the first pictures from Saint Martin of the devastation wrought by Hurricane Irma.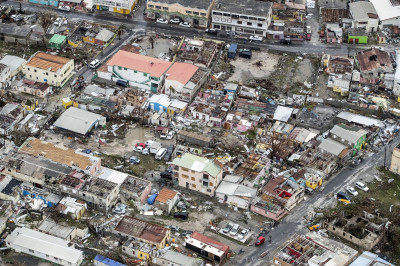 Live footage from the Maho Beach Cam in St Maarten: