Billionaire Virgin boss Richard Branson has said he and staff at his island home in the Caribbean will bunker down in his wine cellar as the devastating Hurricane Irma hits the region.
Branson had already said that he would stay on the British Virgin Islands resort as the hurricane rolled in, saying on his company blog that he "will be on Necker alongside our team, as I have been on the three times we have had hurricanes over the past 30 years."
The billionaire also expressed concern for the inhabitants of the archipelago and the local wildlife that could be harmed in by the 185 mph monster storm.
In a post titled, 'The night before Hurricane Irma arrives', Branson spoke of the "howling wind and rain as Hurricane Irma edges ever closer towards us", adding "The atmosphere is eerie but beautiful."
Branson said that he and the staff all slept together in two rooms and said it was "a priviledge" to experience the storm with the group around him. He also said that they noticed the actions of the island's wildlife, saying they watched "the tortoises congregating together, as if they sense what is coming our way."
The Virgin chief said that he was expecting the full storm to hit around fve hours after the post and said that he and the staff would retreat to a "concrete wine cellar under the Great House" before cheekily adding: "Knowing our wonderful team as I do, I suspect there will be little wine left in the cellar when we all emerge."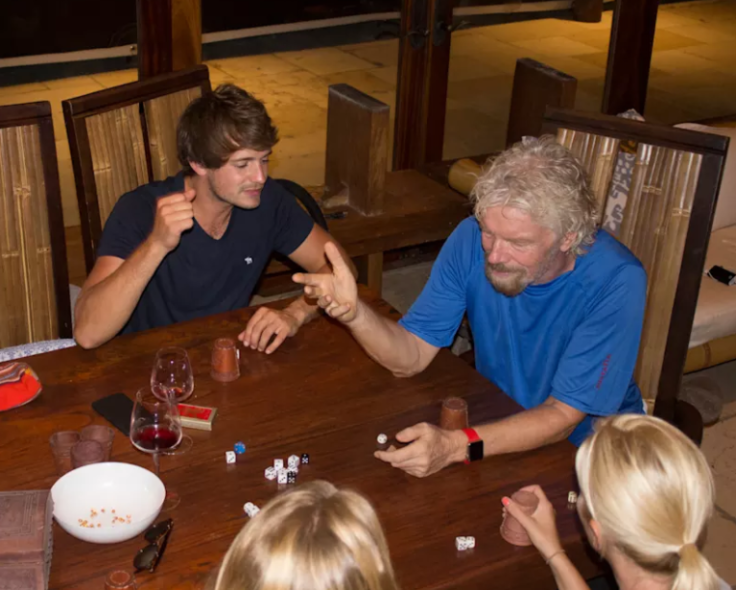 Hurricane Irma has already caused widespread devestation as it ploughs through the Caribbean and up towards the United States. The storm is expected to make landfall in Puerto Rico before heading to Florida, where mass evacutions are already taking place.