The twin hurricanes of Manuel and Ingrid have claimed the lives of 97 people after hitting Mexico on its Gulf and Pacific coasts, causing landslides and widespread flooding.
Manuel first appeared as a tropical storm, hitting the pacific coast then returning as a hurricane to devastate southern parts of the country.
One of the areas worst-affected is the holiday destination of Acapulco, where around 40,000 tourists were left stranded when the storm hit.
Briton John Carey, 28, has been living in Mexico since March and had gone to Pie de la Cuesta, about five miles north of Acapulco, for the weekend to join the Independence Day celebrations.
He and a group of friends had made their way there from Mexico City on the Saturday morning, the day before the then tropical storm hit.
"It was crazy, I've never seen anything like it. There was heavy rain and strong wind. We were staying in a place called Pie de la Cuesta, which is a little Mexican town about half an hour outside Acapulco," Carey told IBTimes UK.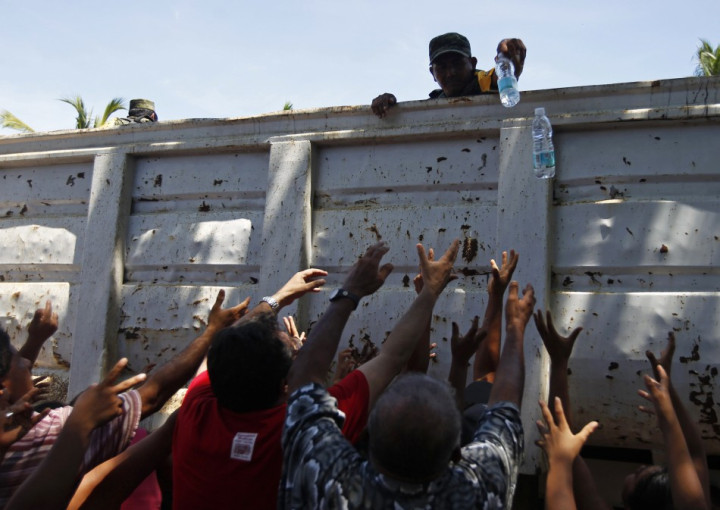 He was due to return to Mexico City on Monday night and, after the hotel he was staying in lost its electricity power, he and his friends made their way to Acapulco to find out what was happening.
"There was a landslide on the road to Acapulco. It's all mountains surrounding Acapulco so there are lots of tunnels and they'd all collapsed. We had to get through these landslides to get to Acapulco, but when we got there we found out no one could get out because all the roads were blocked.
"We were stuck in Acapulco for a couple of nights. It was pouring down with rain because of the hurricane. We spent about three-and-a-half hours on Monday searching to find hotels that had availability - obviously everyone who was due to go home couldn't and had to stay there, so hotel rooms were a bit scarce, but we finally managed to find an apartment to stay in.
"Because of the rain the sewage system in Acapulco wasn't working. There were overflowing drains and sewage in the street and roads. We could only have water for an hour in the morning and an hour in the evening in our hotel ... people just had no way of getting out."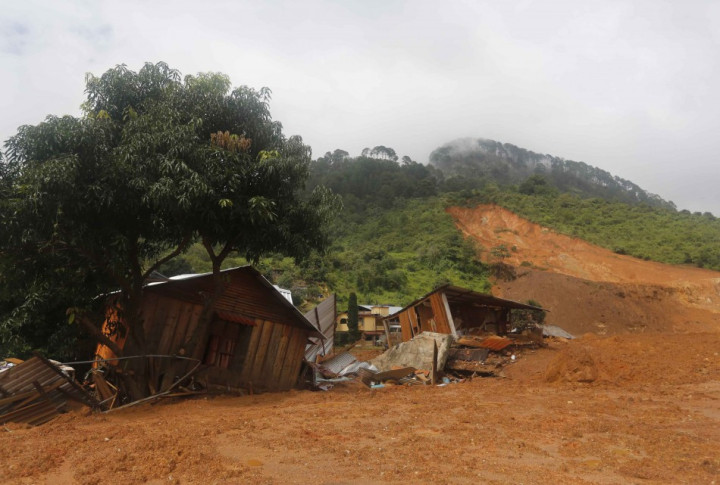 After three days, Carey and his friends went to the British consulate to see if there was any way of leaving. They were told to go to a military base near Pia de la Cuesta: "When we got to Pia de la Cuesta it was crazy. There were thousands of people queuing. Some people had been waiting for 16 hours. It was like a refugee camp down there, with water being handed out."
While waiting, he heard from other people stranded that looting had started in towns and villages affected by the hurricane.
"We eventually got this call to say yes, you're going to be on a plane going out today. So we went to the front gate of the military airport. The Mexicans had been waiting all day in the heat and it seemed like they were only letting rich Mexicans and foreigners through and, understandably, it all started kicking off.
"They were trying to stop people getting through the gate to the airfield with a human barrier. Some people were trying to incite a riot, shouting at everyone who was getting through. One guy was trying to get people to stone anyone who got to the gate.
"I can understand why all these Mexican people were getting so upset. We shouldn't have been let on just because we're westerners and got the British Consulate involved. The situation was really awful, all these people getting so angry - they had been there longer but white westerners were getting let through ahead of them. It was horrible."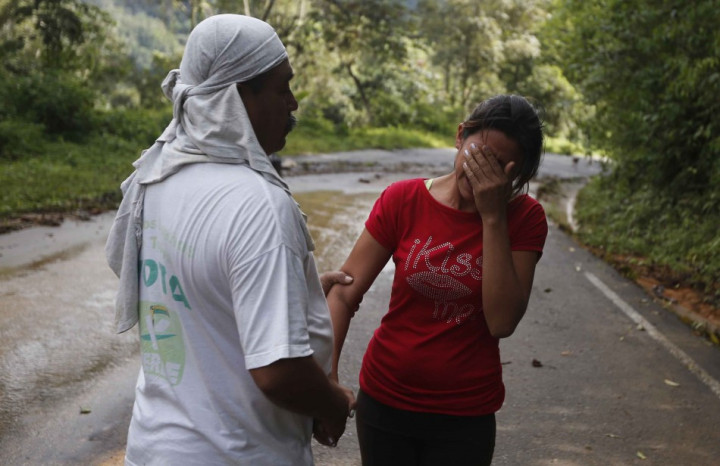 Carey said the military allowed a number of Mexican people through and tensions were somewhat calmed, after which he and his friends were sent through: "This man took us through and told us to keep our heads down and try to keep walking straight and we got to the airfield. We waited for a couple of hours in the airfield. It felt safer being away from all the chaos.
"They were bringing supplies in on these military cargo planes. They were full of boxes of food aid they were bringing to people in villages and towns that were cut off. The army and some of the men waiting to get on the plane helped upload all these boxes and then eventually we all piled into this cargo plane - there were no seats, we just sat on the floor.
"As we took off, the emergency exit on the plane - which is a bit smaller than on a commercial plane - fell in as it was in the air, and started sucking all this wind out. We were so relieved to be on a plane and leaving and then the window came out. If felt a bit like 'oh my God what next?' It was a pretty eventful weekend."
Carey and his friends got home late on Wednesday night. He said the situation in Acapulco could get much worse if the extreme weather continues: "From what I've read it seems to be moving further north, but if it gets worse around Acapulco again it's going to exacerbate the whole problem."
Hurricane Manuel has now caused landfall in north west Mexico, threatening further destruction. Authorities in the northern state of Sinaloa have set up temporary refugee centres in preparation.
Interior minister Miguel Angel Osorio Chong said emergency services are still looking for the 68 people missing following a massive landslide in the village of La Pintada. Thousands are still waiting in Acapulco to be evacuated.