Hurricane Maria has devastated the US territory of Puerto Rico, knocking out electricity across the island.
The storm, which has weakened to a Category-2 hurricane, made landfall on the island early Wednesday (20 September) as a Category 4 after barrelling through Dominica. Maria has caused "catastrophic flash flooding" in Puerto Rico, with conditions now deteriorating over the eastern Dominican Republic, the National Hurricane Center warned.
A spokesman for the Puerto Rico governor's office confirmed that the island is "100% without power," CNN reported.
Maria also snatched trees and caused devastating flooding. The storm is expected to dump between 12 to 18 inches of rain on Puerto Rico before heading towards the Dominican Republic.
"This is total devastation," said Carlos Mercader, a spokesman for Puerto Rico's governor. "Puerto Rico, in terms of the infrastructure, will not be the same...This is something of historic proportions."
Governor Ricardo Rossello announced that a nightly curfew from 6pm to 6am will take effect on Wednesday evening (20 September) and end on Saturday morning (23 September).
Abner Gomez Cortes, the executive director of Puerto Rico's office of emergency management and disaster administration agency, told ABC News that the island had not seen a hurricane of this strength since 1928.
Cortes says that emergency services and search and rescue teams have had to wait to assess the damage as the island continues to experience tropical storm force winds. More than 12,000 people have been evacuated to shelters and hospitals are running on generators, he said. Two hospitals have sustained damage.
"We will rebuild our island with federal and state funds, hard work and the spirit of all Puerto Rican citizens," Cortes added.
What's next for Maria
According to the hurricane centre, Maria is about 75 miles (120 km) east of Punta Cana, Dominican Republic. It has maximum sustained winds of 110mph (175 km/h) and is moving northwest at 12mph (19 km/h).
Some strengthening is forecast in the next day or two, the National Hurricane Center said. Maria could regain major hurricane status by Thursday (21 September).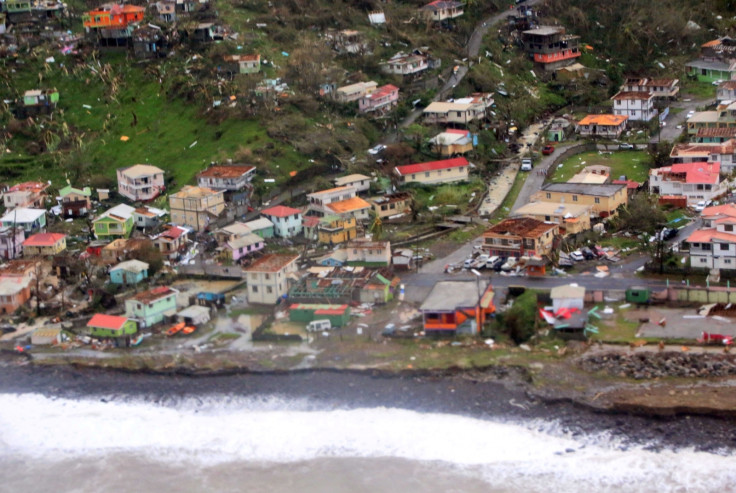 The Caribbean barely had time to recover from the devastation wrought by Hurricane Irma when Hurricane Maria made its way through the area. It has left at least seven dead in the island nation of Dominica, said Gaston Browne, the Prime Minister of Antigua and Barbuda.
Browne said he had spoken with the Prime Minister of Dominica, Roosevelt Skerrit, who said the island experienced "widespread devastation" and whose own house was destroyed by the storm.