Hyperloop One picks 10 potential routes for its high-speed transport link
With these routes, the company is one step closer to building a full-scale hyperloop system.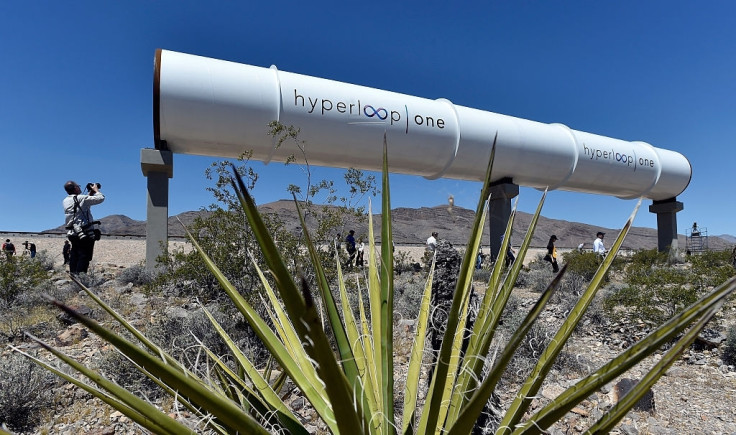 Bringing a long-running global challenge to a close, Hyperloop One has picked the best places around the world that could potentially host the first full-scale hyperloop transport system.
After assessing more than 2,600 entries for the contest, Hyperloop One's panel of experts in infrastructure, transport, and technology shortlisted 10 routes. The chosen regions have a combined population of 150 million in five countries – Mexico, India, the United States, the United Kingdom, and Canada. The potential routes span from 200 to nearly 700 miles in each region.
The challenge invited individuals, universities, companies, and government bodies to develop comprehensive proposals for deploying Hyperloop One's high-speed transportation system in their region.
The UK boasts two potential routes – one joining London and Edinburgh (414 miles) and the other connecting Glasgow with Liverpool (339 miles) – while the US has five, with the longest covering 640 miles from Dallas to Houston.
India has been picked for two possible routes – Bengaluru to Chennai and Mumbai to Chennai. Mexico and Canada round up the list with one route each.
Hyperloop One will now conduct an in-depth study to determine the commercial viability of each route to consider all economic and regulatory factors. The company will establish ridership forecasts, business case, preliminary technical analysis and also host workshops to meet with stakeholders and help establish necessary partnerships.
The company has also announced a partnership with the Colorado Department of Transportation (CDOT) to conduct a feasibility study to explore the possibility of bringing Hyperloop to the Centennial state.
"We are excited to partner with Hyperloop One in exploring the next step of feasibility of this innovative technology, potentially transforming how Colorado moves," Shailen Bhatt, the executive director of CDOT said in a statement. "The Hyperloop technology could directly align with our goals of improving mobility and safety in Colorado, and we have been encouraged by the continued progress the technology is taking."
Hyperloop One ultimately aims to get three full-scale hyperloop routes up and running by 2021. The company, which has already conducted feasibility studies in several countries, has been testing its Hyperloop tech for quite a while. In a recent full-scale test in the Nevada desert, its pod nearly touched the 200mph speed mark.
© Copyright IBTimes 2023. All rights reserved.