Hyperloop One successfully completes historic test reaching 70mph in just over 5 seconds
Hyperloop One's successful test indicates the vision of travelling between cities at super speeds could soon become a reality.
The world's first full hyperloop systems test was completed successfully in the Nevada desert on 12 May. Hyperloop One announced the success of its historic trial, adding that the vehicle reached the target speed of 70mph in just over 5 seconds. The successful test indicates that the vision of travelling between cities at ultra-high speeds could soon become a reality.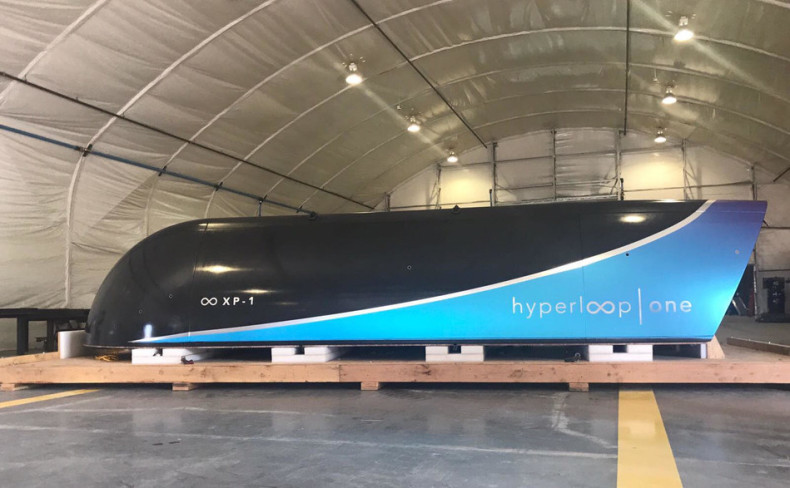 Hyperloop One said that around 200 engineers, welders and fabricators had worked tirelessly to make the test successful. "Hyperloop One has accomplished what no one has done before by successfully testing the first full scale Hyperloop system. By achieving full vacuum, we essentially invented our own sky in a tube, as if you're flying at 200,000 feet in the air," said Shervin Pishevar, co-founder and Executive Chairman of Hyperloop One. "For the first time in over 100 years, a new mode of transportation has been introduced. Hyperloop is real, and it's here now."
The firm said that all of the components required to make the hyperloop travel work - vehicle suspension, magnetic levitation, electromagnetic braking, vacuum pumping system and more - functioned optimally. The firm also unveiled the design for its prototype pod. Measuring 28 feet in length and made of aluminium and a lightweight carbon fibre, the pod is designed to transport cargo and passengers one day.
The Wired reported that in terms of making the hyperloop travel a reality, the firm has still a long way to go, in figuring out how to successfully master the airlock system that will help the pods move in and out of the vacuum tube, without being damaged. The firm will also be racing against its competitors, such as Hyperloop Transportation Technologies, which is planning on developing systems in South Korea and Slovakia in the coming few years.
However, the firm's success marks the first big step toward making this high-speed travel a reality.
"Hyperloop One will move people and things faster than at any other time in the world," Pishevar said. "With Hyperloop One, the world will be cleaner, safer and faster. It's going to make the world a lot more efficient and will impact the ways our cities work, where we live and where we work. We'll be able to move between cities as if cities themselves are metro stops."