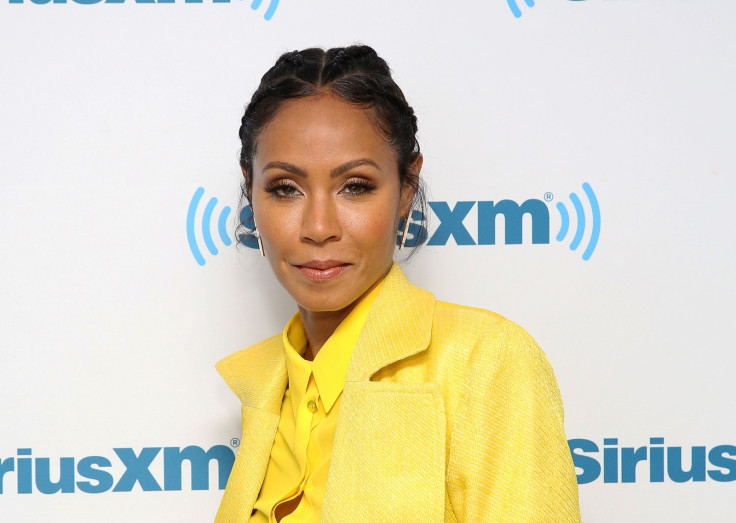 Will Smith's wife Jada Pinkett Smith has responded to Leah Remini's claims that she is a member of the Church of Scientology. The Gotham actor took to social media to reveal that she practises human kindness and that she is not a Scientologist.
Pinkett Smith said in a series of Tweets, "I have studied Dianetics, and appreciate the merits of Study Tech... but I am not a Scientologist. I practice human kindness, and I believe that we each have the right to determine what we are and what we are not. NO ONE ELSE can hold that power."
Further explaining her point, she revealed on the social media site, "I recently lit Shabbat candles with Rabbi Bentley at Temple Sinai... but I am not Jewish. I have prayed in mosques all over the world... but I am not a Muslim. I have read the Bhagavad Gita... but I am not a Hindu."
"I have chanted and meditated in some of the most magnificent temples on earth... but I am not a Buddhist," she wrote in another tweet.
The claims about the Girls Trip star came after Remini's explosive interview with the Daily Beast on Saturday (16 September). She said, "I know Jada's in. I know Jada's in. She's been in Scientology a long time. I never saw Will [Smith] there, but I saw Jada at the Celebrity Centre. They opened up a Scientology school and have since closed it. But Jada, I had seen her at the Scientology Celebrity Centre all the time."
The Kevin Can Wait actress further referred to an incident — mentioned in her book Troublemaker: Surviving Hollywood and Scientology — where Cruise had approached her and the Smiths for a game of hide-and-seek at the actor's lavish estate. "I had hoped that she had left [Scientology], but this was the tell-tale sign that she was still in."
Remini also slammed Pinkett Smith's comments during her appearance on Andy Cohen's show.
"She was on Bravo's Watch What Happens Live a few weeks ago promoting her film [Girls Trip], and Andy said to her, 'Have you read Leah Remini's book?' and he was like, 'What was that whole thing about playing tag?' and she said, 'Oh, she lied,'" Remini recalled.
Remini, whose Emmy-winning A&E series Scientology And The Aftermath follows individuals' harrowing experiences leaving the organisation, added, "He goes, 'Isn't that weird, to play tag?' and she goes, 'No, the kids were there.' That was untrue. Bullshit. There were no kids there. I was like, okay, all right, you're gonna do that? More power to ya."