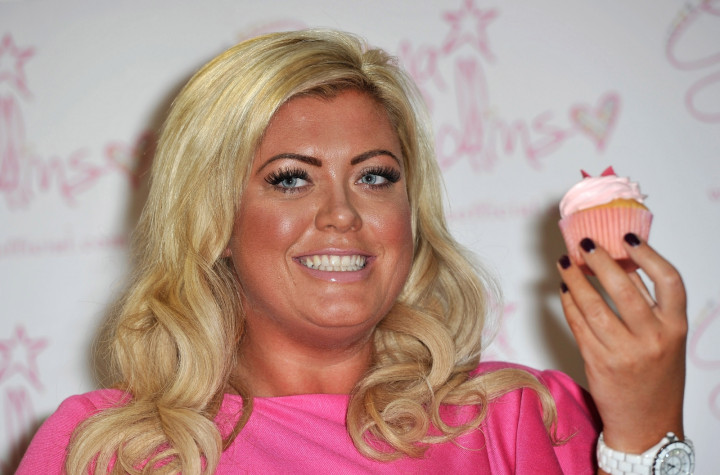 Gemma Collins has left the I'm a Celebrity jungle. Until I checked my Twitter feed this morning, this news had absolutely zero impact on my day. But, as is inevitable with larger celebrities, her name has cropped up alongside countless remarks about Big Macs, KFC and cows. My timeline is full of fat-shaming trolls trying to think up the best fat joke.
Only last week, Collins spoke out about being trolled and abused on the street, because of her size: "'Oh my God, you're so fat – die'. It's really distressing."
"Like, if I'm in my car, people will shout or bash on the window. Things like, 'Oh look, it's that fat cow', it really hurts," she told Heatworld.com.
Talking through tears, she added that she was looking after her mother who was ill with arthritis. "So when you go from doing that to people shouting at you in the car, it's just ridiculous and it makes you not want to do this anymore," she said. "It's not going to stop until I lose weight."
Fat-shaming is nothing new, but it is very boring. From social media trolls to the professional shit-stirrer Katie Hopkins, who is constantly searching for her next big thing – whether it is demonising children, the disabled or the overweight – women face an endless barrage of emotional abuse.
Lazy, disgusting and useless are often used to describe women over a UK size 12, but there are complex reasons as to why someone might have a weight problem: from emotional distress to genetics.
I don't really know who Collins is. My limited research – Google – tells me she is on ITV's The Only Way is Essex and spent three days complaining in a jungle for I'm A Celebrity... Get Me Out of Here. In terms of what she contributes to society, Collins is probably as useless as the likes of Paris Hilton – vapid and occasionally annoying. But the way she has been treated is abhorrent.
Now, she has inadvertently become a figurehead for some, not all, overweight women who are being bullied, simply because she dares to wander around society as an imperfect size.
We would do better to stop categorising women because of their appearance. Women are objectified in a variety of damaging ways; sexually, by size, by life choices, by being a mother, by being a lesbian, by gender identity. The majority of the information I have seen about Collins is negativity surrounding her body – a problem with a wide range of devastating psychological and physical effects.
Being overweight and underweight are serious issues that can kill. Anorexia has the highest mortality rate of all psychiatric conditions. An estimated 24 million people of all ages and gender suffer from an eating disorder, whether it is anorexia, bulimia or binge eating disorder. Girls under the age of 10 calorie-count because they are terrified of being fat and the stigma that comes with it. By no means am I saying that Collins has an eating disorder, but we trivialise the issue of weight by chastising women who are larger.
Some people on social media have condoned the abuse Collins is receiving by alluding to her sign "If you're thin you're not coming in" - which she held outside her plus-sized clothes shop at the launch last year. This is irrelevant. Collins was highlighting the exile overweight women have always experienced by the fashion industry. Her sign was an act of inclusivity -- and her thin friends were inside having a good time.
Society would rather have people like Collins sit down and keep quiet with her bag of Quavers. But, bully for her, every move she has made has made her more money and pushed her career forward. Twitter users have commented on her pleas for food in the jungle, latching onto her cleverly-timed comment about a ham sandwich.
All of these comedy moments have got her more work, but more importantly, they have put Collins – and the issue of weight – in the spotlight.