'I don't need a lot': Anthony Joshua not looking to emulate bankrupt boxing stars like Tyson and Holyfield
Joshua says he will manage his finances and not get carried away with success.
The Briton will defend his heavyweight titles against Carlos Takam on 28 October.
"AJ" is one of boxing's current biggest stars.
IBF, WBA (Super) and IBO heavyweight champion Anthony Joshua maintains that he and his team will take care of his finances and not get carried away with the success of being a champion.
The 28-year-old has emerged as one of the biggest stars in boxing, with 90,000 fans at Wembley in April having watched him finish long-time champion Wladimir Klitschko to truly announce himself to the world stage.
Joshua's drawing power was soon displayed as his initial title fight at Cardiff with Kubrat Pulev — now replaced by Carlos Takam — became the fastest-selling event with 70,000 tickets sold.
As his stock continues to rise, "AJ" will only keep earning more money and fame, but the Briton insists that he will be managing the demands of being a champion.
The likes of boxing legends Mike Tyson, Evander Holyfield and Riddick Bowes all had to file for bankruptcy after or towards the end of their careers despite their huge earnings from the sport, and Joshua does not plan on following their leads.
"The Tysons, the Riddick Bowes, the Holyfields, we all know their stories outside the ring and I have always wanted to manage that," Joshua said, as quoted on the Daily Mail. "We have been working on it for three or four years so it's not much of a shock."
"If you suddenly win the world title, all these opportunities can come your way. You feel like the man and you can lose track.
"We've been working on this from way before so I was prepared for it. It's about understanding the journey. I have always been open about my positives and negatives."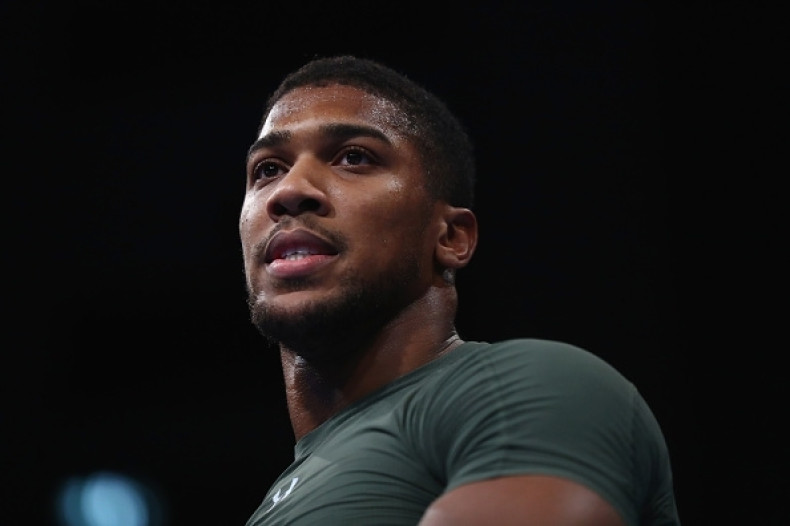 Joshua also adds that neither him nor his lifestyle will change no matter how much money he will eventually make from the sport.
"The most extravagant thing I do is help people," he explained. "I don't need a lot and if I were to fight for 400 million dollars I don't think it would change me or my lifestyle a lot."
"I am not on the celebrity circuit or anything like that. My lifestyle is set up and I know what I need to get through my day."
Joshua (19-0 record in boxing) defends his heavyweight titles against Takam (35-3-1 record in boxing) on 28 October at the Principality Stadium in Cardiff.