11 years ago, when Candace Walsh was in her mid-thirties, she decided she could no longer ignore her sexuality. And so she came out to her husband, the father of their two children. A year later, she met the woman who is now her wife.
At the time, Walsh felt "very alone and very weird" about her sexual identity. The depictions of lesbians in mainstream pop-culture didn't match with her own experience. She was a femme, and didn't have the conventional teenage coming out story.
As she came to know herself better, Walsh collected the stories of secretly gay women who had lead heterosexual lives in the 2010 book Dear John, I Love Jane - which she co-edited with her wife Laura M Andre.
Now, she and fellow writer Barbara Straus Lodge have released the sequel, Greetings From Janeland, in which a diverse range of queer women have written about how they left their men for women.
Walsh spoke to IBTimes UK about the issues that lesbians face, and how the new book has already inspired one woman to come out.
Do you think there is a problem with how society views women who leave men for women, and the ideas they have "given up on men for now" or can be "converted back"?
The thought of a man trying to "convert back" a woman who identifies as queer is really offensive. It feels like a huge intrusion into someone's agency and autonomy.
In some cases, women, including some of our contributors, do go back to men, so I really can't argue that it's the wrong belief to have, although the assumptions - that women can't possibly be satisfied with women after being with men - are problematic and inaccurate.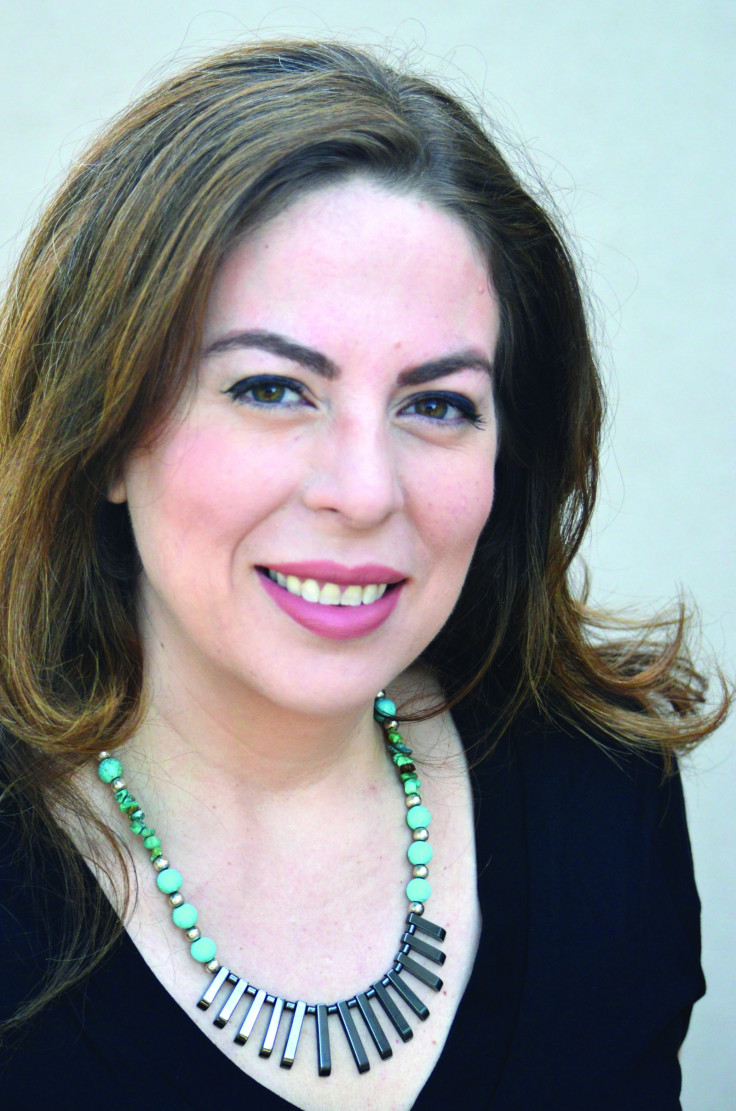 Overall, I don't think that's a big problem. Nobody has ever dared to say that to me. Some people have been curious, asking how it is that I know that I would rather be with a woman. In the first book, I touched on this in my essay. I wrote that the most salient element of it is that when I compare living with a man to living with a woman, I feel a "harmonious hum" with a woman that I have not felt with men. I felt it when I lived with my college housemate, even though we weren't romantic. And I was never able to feel that when I lived with male partners. I missed it very much, but didn't realise that until I came out and began my relationship with Laura, who is now my wife.
What do you hope readers will take from the book?
I created this series because I knew that I once desperately needed it. The dominant narrative of being a queer women is a version of "I was a tomboy, I had a crush on my best female friend in high school, I always knew I was gay, I came out when I was in college, my parents were upset for a while but then they got over it, and now they love my partner."
When I went through this, I felt very alone and very weird. I knew that when another woman in my town left her husband for a woman a few years before, it was a huge scandal, with lots of pearl-clutching and shocked whispers. I wanted to read other women's stories, stories that would tell me how they survived, and whether they were happier on the other side of it.
If a woman needs to come out to live her truth and be happy, then I do hope Janeland helps her. It's a huge step, a life changing step, and all of the hard work that went into editing the anthologies is worthwhile if it helps just one person.
What has the response been to the book so far?
I've already received a Facebook message from a complete stranger who is right in the thick of it. She's in her thirties, with two young children, and wrote me a long, heartfelt message of thanks. One of the things she wrote: "But just thank you again for acknowledging the shame I feel and making me feel less alone and less of a complete failure as a human being not to have been able to admit it [her sexuality] to myself." Other women reached out to me after Dear John, I Love Jane came out, and told me that the book saved their lives. That's really sacred.
What is your favourite essay from the book and why?
I love the various aspects in the book: the Australian woman who is tired of her relatives pretending her partner is her platonic buddy; the Canadian woman who signed up for roller derby without realising she was signing up for a lot more; the woman who had such an understanding husband that they were able to have a special un-marrying ceremony on the beach.
One woman came out as a belated tribute to her mother, who led a life that was so hamstrung by traditional obligations that she never got to step into her true self. And I have to chuckle at the stories where women's husbands pressured them for months to participate in threesomes with other women, and then the women realised that they preferred being with women after all.
What is the biggest issue facing lesbians and queer women at the moment?
I think visibility is the biggest issue. Unless queer women are presenting as more butch or androgynous, people assume they are heterosexual. As a femme, I have the privilege of being able to blend in when I'm in an unsafe environment, but overall, it would be nice if we could represent without having to wear a T-shirt that tips people off. I think it's been getting better.
Extracts from Greetings from Janeland

On the Track by Kate Archibald-Cross
I stood quivering on the line, balancing precariously on my toe-stops, waiting for the whistle to blow so that I could launch myself forward. I knew that once I started skating, muscle memory would kick in, and for two short minutes everything would be clear. My world would feel familiar, predictable, and safe.
Odd, perhaps, that my place of comfort was skating at top speed around a concrete roller derby track, anticipating full body blows at any moment, while watching for my own teammates to knock people out of the way to clear a path for me. But playing roller derby was a welcome respite from the rest of my life, which had become a foreign land to me.
It made no sense at all that I was here, when really, what was happening off the track would seem more worthy of my attention. I had recently told my partner and closest friend of fourteen years, the father of my kids, that I was sure that our relationship was over.
I met her on the track, of course, the woman who would alter the course of my life forever. We were drawn to each other instantly. Two seemingly very different people—me, straight, quiet, reserved, left-leaning, and historically sedentary; her, lesbian, brash, centrist, and very athletic—who shared a mutual love of derby. We became very close friends, having coffee, texting regularly, and simply loving each other's company, both on our own and with the league. From questions about training strategies to raising kids, we talked all the time, about everything.
Slowly, slowly, slowly, as we talked about all the things we loved and wanted out of life, I started to wonder if I was, actually, happy enough at home.
Teaching Out by Susan White
The year 1999 means more to me than Prince's iconic party song. This was the year that my three fundamentals of life—marriage, job, and home—exploded.
In early October 1999, I lived in a dormitory on a boarding school campus in North Carolina with my rescue dog, Zora. I was teaching English, coaching cross-country, serving as dorm mother, and having an affair with Leslie, my running partner— who happened to be married to our Admissions Director, who was good friends with Headmaster Parsons. My husband of seven years had moved out the previous spring after my second affair with a woman. My one-week fling with a sexy, female academic two years earlier he had chalked up to my being "curious" or "intellectually smitten," which I went along with because, quite frankly, I'd hoped he was right. But now it was clear. I was gay.
Leslie, a mother of three, had managed to hide the affair. But as the air chilled, our infatuation announced itself like the red maple leaves on the quaint, hilly campus.
My fall went down like this: Leslie's husband told the headmaster about our affair, and he gave me four hours to get off the campus after calling me a sinner and homewrecker and telling me I was sick—with the caveat that after counseling, I could perhaps teach again; Zora and I moved into a house inhabited by three other queer adults (two females and a male); I called my parents to tell them that I was not only separated from James, but that I had been fired, and I was gay. "Oh thank God," my father said. "I thought you were going to tell us you were an alcoholic."
Still, even with family support, I reeled through the days—concussed from the fall from my previous life. How was I going to find a job? And now I was a lesbian, too. Anytime I left my new house, I feared contact with someone who knew the dirty details of my scandal.
I should have returned the headmaster's card praising my work and skills, which he'd written a month before he fired and damned me. But I didn't. Instead, I chose to believe him: that I would never teach again without counseling, and I heaved my file cabinet full of teaching materials and lesson plans to the bottom of a deep, metal receptacle at the dump.