Newly-crowned WBO welterweight champion Jeff Horn has responded to criticism surrounding his unanimous decision win over Manny Pacquiao on Sunday (2 July).
The Australian (17-0-1 record in boxing) defeated Pacquiao (59-7-2 record in boxing) on home turf in Brisbane in a unanimous 117-111, 115-113 and 115-113 decision victory that has created quite a bit of controversy.
Many who watched the fight, which peaked at 4.4 million viewers, believe the win should have gone to former champion Pacquiao as the judges' decisions shocked the boxing world.
Horn, who was dominated by Pacquiao for the majority of the fight, has come out and claimed that while he respects everyone's opinions, he still believes he won the fight.
"There will always be a backlash where people say I got lucky, or whatever," the former teacher said, as quoted on ESPN. "There will always be the naysayers saying I didn't win the fight, but I felt like I won the fight.
"Everyone has a right to their opinion. I'm sure I've [gained] a lot more fans over there than I've lost."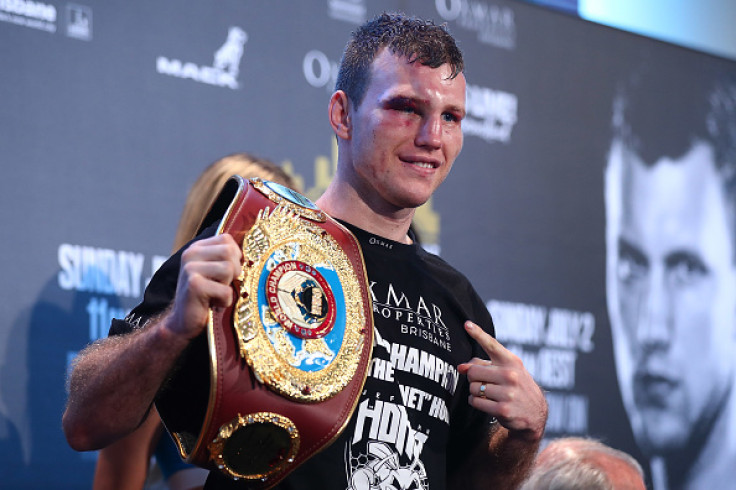 As for Pac-Man, he is expected to exercise his rematch clause unless he is persuaded by his boxing coach Freddie Roach to retire. The Philippines Senator was gracious in defeat and said he was "praying that it [the decision] will not affect or ruin the boxing industry."
Horn praised Pacquiao as a legend of boxing and was open to a rematch, stating that the Filipino boxer might perform even better if he put his all in.
"Manny Pacquiao is an absolute warrior, a legend of the sport," he said. "He might have come underdone in this fight, I don't know. I guess if we have a rematch and he put his all in, he might come in better, I don't know.
"It was, I guess, the Manny Show. I can remember watching programs saying the Manny Pacquiao fight in Brisbane – my name wasn't normally mentioned. But now, hopefully, I'm a bit more recognized and I've established myself in the boxing community a bit more."
While the decision will stand, recent reports state that a Philippines government department wants the WBO to launch an inquiry into the outcome of the bout.