Roger Federer defied his doubters yet again and won an unprecedented eighth title at Wimbledon on Sunday (16 July) to make it 19 men's singles Grand Slam titles.
The Swiss ace's ability to challenge for major titles was questioned when he decided to miss the last five months of the 2016 season to recover from a knee injury. Federer returned at the start of the year and turned back the clock to put on a never-seen-before display of attacking tennis and won the Australian Open.
The 35-year-old has since won four titles – Indian Wells, Miami, Halle and Wimbledon – and lost just twice thus far this year. Federer decided to skip the entire clay court swing of the season including the French Open after making it clear that the grass and hard court tournaments were more important.
The title at SW19 was the Swiss legend's number one target with the US Open coming a close second. He came as one of the pre-tournament favourites at Wimbledon and it is likely that it will be the same ahead of the tournament at Flushing Meadows.
Federer, however, admits that it will be 'a joke' if he wins three Grand Slam titles in a year when he was expected to struggle to match the top players. He is certain to play the tournament which starts on 28 August and is confident that he can do well but made it clear that he is not going into the tournament with the notion of being the favourite to win it.
"I was hoping that things were going to play out nicely and that I was going to be in contention in the second week at Wimbledon," Federer told CNN Sport Monday. "To win it altogether? It's like the dream scenario that you hope happens but you're so cautious that you never really want to go there mentally."
"That would be a joke, if I won three slams this year out of nowhere," the Swiss ace said talking about his chances at Flushing Meadows.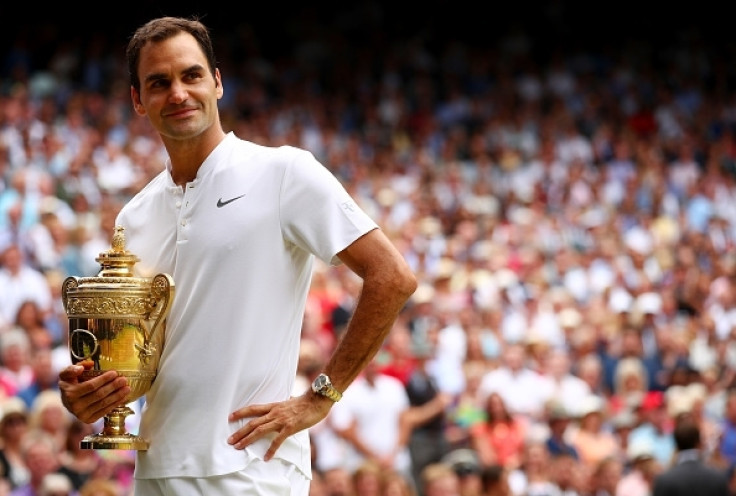 "I know if I stay in shape there are chances for me to do well at the US Open, but to win it? Yeah, at some stage I almost feel like I have to be realistic. I am not 25 anymore. I'm not sure I can win three slams in one year. Winning two is already pretty crazy and plenty good enough for me."
"I'll definitely try and get myself organized, prepared and ready so that I'll have the best chance to do well at the US Open," Federer added.