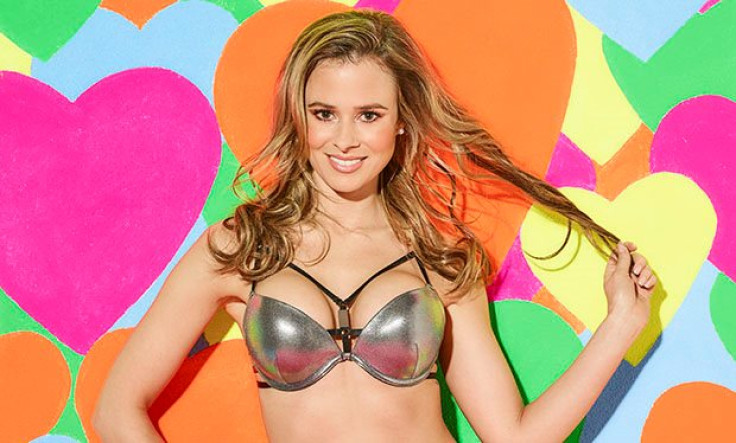 Two new boys arrived at the Love Island luxury Spanish villa last night (7 June). As you can imagine, this information was met with shrill screams, lots of jumping around and fake boobs bouncing in multiple directions.
Despite most of the gang coupling off, the girls have been less than impressed with the current menu of man meat, and dolled themselves up for hours on end before meeting the new chaps, Jonny and Chris, in hopes of being swept off their feet. Wishful thinking.
As it stands, romance isn't exactly blooming for our ten young romantics; we've got Jessica and Dom, who didn't get off to a great start after the glamour model poached him off 'psycho' Montana, and Olivia and Sam, who appear to be forcing their romance like a pillow through a keyhole.
Then we have Amber and Kem, who are 'confused' about their relationship status after three days of knowing each other. And while the other rejected singletons are solemnly sitting around the pool with faces like thunder, the two newcomers feel like rain in a drought, naturally.
In terms of viewers' reactions to the episode, many praised Camilla Thurlow, 27 – rumoured to have snogged Prince Harry in 2014 – for her class and self respect. Many can't quite understand what the Scottish singleton – who prefers to go fully-clothed during the day rather than half naked in skimpy bikinis – is doing on the ITV2 reality show which is famed for its onscreen romps.
After Kem praised Camilla for not showing off every inch of her body like the other girls, one viewer tweeted: "Love how the lads in love island respect Camilla's respect for herself, what a true woman", while someone else said: "Camilla is so not made for love island bless her".
A third added: "Why is Camilla on Love island, she should be at home baking vegan cookies and saving the environment. #LoveIsIand".
A Love Island fan account commented on Camilla's strange life choice, writing: "I think Camilla's got Love Island and The Apprentice mixed up".
Camilla – who was linked to Harry after his split from actress Cressida Bonas – is an explosive ordnance disposal expert who travels to war zones to remove all traces of weapons left behind following conflict.
She enjoyed bonding with the other girls on last night's episode after telling them about her work, and surprisingly, they all sat around listening in awe.
She told them: "I go to areas where there have been conflicts and if there are remnants of war injuring and killing people, you destroy them."
Admitting that her housemate wasn't right for the show, Amber later said to the cameras: "Her job is actually mental, and she's so passionate about it. It's just so unlikely someone like her would be in here."
Other viewers quickly took to Twitter to comment on Camilla, with someone else stating: "Camilla is just too classy and educated for this show" as another said: "Camilla is just too intelligent and interesting for this show. She can do so much better!"
Love Island continues on ITV2 tonight (8 June).