Kelly is from Belfast and travelled to England for an abortion a year and a half ago. Due to a range of reasons, including her mental health and family circumstances, she wasn't ready for a child and couldn't continue with the pregnancy. She shared her story with me.
A year and half ago I was in a position where I had two kids and was still on maternity leave - I had a seven month-old baby. I'd taken the morning after pill, which I realised might have been a risk, but I had done it within the time period. Very much within the time period.
I had always put all my faith into the morning after pill so to discover I was pregnant was quite a shock, and I hadn't really prepared myself for that. It was almost like a reflex action though; I knew I just could not be pregnant as my husband and I had been very clear that after we had our second child, that was our family complete.
We didn't have any options financially either. We had to work very hard to get a house that was suitable for a family as it was and we were both completely stressed because of it. Emotionally I wasn't really in a good place either, I'd had quite a difficult time with my second child in terms of postnatal mental health problems - anxiety, mainly.
When I got pregnant again, in the summer, I was just on the cusp of coming out of that really low period. I couldn't really imagine going back into what had been probably the most difficult time of my life to date. Everything was stacked up in terms of the decision to have an abortion; it made the decision a very easy one to make.
I've had two miscarriages in my life in the early stages of pregnancy, so I've passed a six week embryo. I know what it is - it is not a baby.
That was the easy part. The hard part was then actually putting it into practice. Despite being involved in the pro-choice movement I suddenly realised I hadn't got the first clue of how to get an abortion. I phoned Mara, who is a friend who works at Abortion Support Network. Mara thought I needed financial assistance but said no - I just don't have the first clue about this. Do I have to stay over? Do I go to London because I have friends there I can stay with? Do I talk to my GP - or go to a Family Planning Association?
She talked me through it and gave me some advice about the best places to go, including Manchester. That helped my nerves as I finally understood what it entails, practically speaking.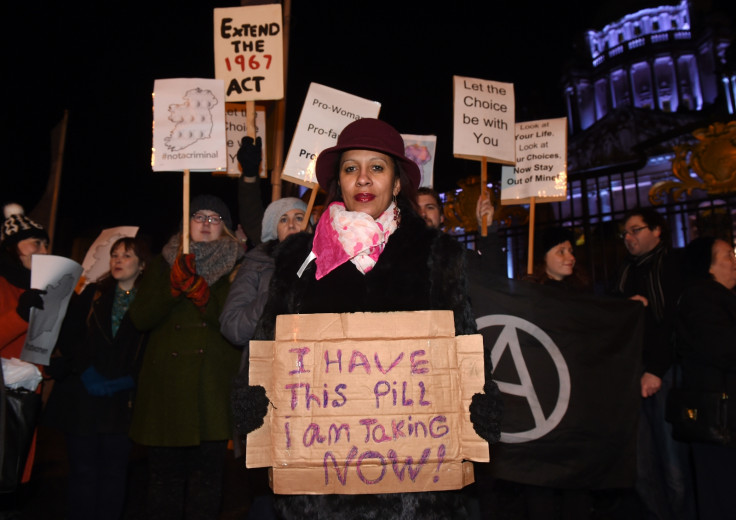 Because I'd had four previous pregnancies, two children and two miscarriages, on all of those occasions the first thing I did was go to see my GP and speak to a midwife. This time I was in this position where I had to secretly make all these phone calls and try to book flights. It felt really weird. It felt like booking a holiday or a business trip or something that, not a healthcare situation at all.
Then the cost. The whole thing cost £600 and I was lucky to be in the situation where that wouldn't be impossible for me, but it did put us in the situation where there was no family holiday last year and we put it on a credit card. In an effort to reduce the cost, I decided to go the local Family Planning Association because if you went there at the time and got your consultation and counselling session with them, you didn't have to pay the extra consultation fee when which is around an extra £100.
I've had two miscarriages in my life in the early stages of pregnancy, so I've passed a six week embryo. I know what it is - it is not a baby.
I knew I'd have to walk through protesters who know me and know my face, calling me a murderer. As an activist I was able to cope with them, but the moment I was walking into Family Planning pushing my seven month-old in a pram and having a woman, whose face and name I knew very well, come into my face and personally say that to me, I was shaking. It was just such a different experience to dealing with them as an activist. I was shaken to my core; this time they were talking to me.
Then I travelled to England. Even with an early medical abortion, you can't take the pills which are much less intrusive, as there's a problem with travelling back on the same day if the pills start to work while you're on the plane. I had no option but to have an intrusive abortion. I'd never been under general anaesthetic before so I was absolutely terrified about the procedure.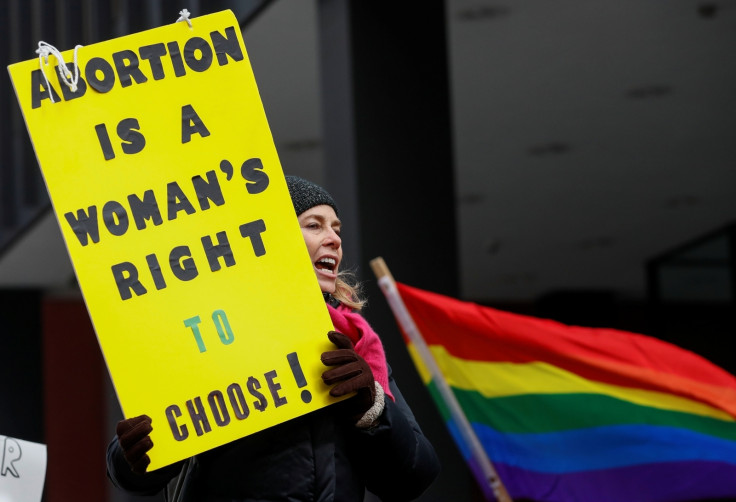 I went by myself as my husband had to look after the children. Everyone close to me was either working or had their own children in mind. I was also made to feel ashamed and worried about telling those around me.
It was quite a lonely journey knowing I was heading for a waiting room. And the idea of going under general anaesthetic and waking up to nobody, then getting myself together to catch a plane, was the worst part of it. I felt shattered - completely exhausted and a wee bit unwell. I was just miserable.
Looking back on it now I'm much less tolerant of those who are anti-choice. Every time I hear those views expressed I feel like they're saying it directly to me, so I feel more justified in saying 'no, you don't get to say that'.
A big thing I've learned is, this isn't just about people's differing opinions, there are women who are affected by this. It's really challenged me to think about the women who don't have the resources I have.
When I look at everything I had to do to get access to an abortion, if I factored in being on my own without a partner, or no job, or having a job with really s**t terms and conditions where I couldn't get any leave, or I'd lost work or been in a domestic violence situation - how would I cope? I am lucky.