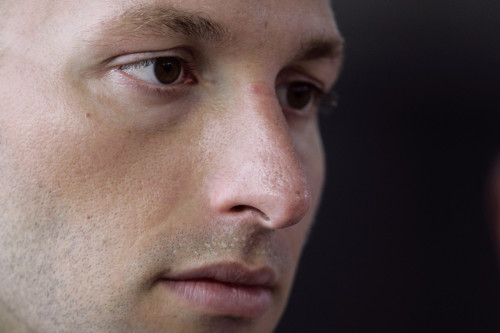 "Dazed" Ian Thorpe has entered rehab after being spotted trying to enter a vehicle on a stranger's driveway.
Former swimmer Thorpe was discovered by a teenager who saw the Olympic gold medal winner on the family's driveway in Panania, south of Sydney. The 31-year-old was trying to gain entry to a parked van at the time.
Police were called to the property and Thorpe was taken to hospital where he was assessed, reported AFP.
"Concerns were raised for a man seen near a vehicle. He was taken to hospital for medical assessment," a police spokesman said.
"No official complaint has been made and no further police action is anticipated."
His management said later that Thorpe's dazed and disorientated condition was due to him sinking a cocktail of painkillers and anti-depressants.
Close friend and broadcaster Ian Jones told Sydney Herald Sun: "Ian is a beautiful person but he has difficulty recognising his problems."
Thorpe - nicknamed 'Thorpedo' for his speed in the water - has struggled to deal with life outside the pool, despite all the success he enjoyed in it in the early years of the last decade.
Thorpe is Australia's most successful ever Olympian with five gold medals to his name, as well as 10 Commonwealth Games gold medals. But he has suffered widely reported mental health problems relating to "crippling depression" which he revealed in his 2012 autobiography, This Is Me. He has also struggled with alcoholism.