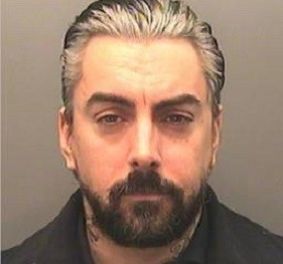 The disgraced former frontman of Welsh rock group Lostprophets has torpedoed a 15-year rock career after pleading guilty to 11 sex offences including attempting to rape a baby.
In court, Ian Watkins was described as a paedophile who used his celebrity status to abuse children as young as 11 months old.
Before his arrest in December 2012 for a string of child sex offences, Watkins had achieved moderate success in Lostprophets, selling more than 3.5 million albums worldwide.
The singer, who was described as a "determined and committed paedophile" was born in Merthyr Tydfil in 1977 and later moved to Pontypridd, south Wales.
While attending Hawthorn High School, Watkins met future bandmate Mike Lewis. They shared a mutual interest in US rock groups such as Red Hot Chili Peppers and Faith No More.
The pair formed their first band Aftermath, a thrash metal band, with Watkins on drums. They performed a total of two gigs.
Watkins then formed another band with a second future Lostprophets member, Lee Gaze. Fleshbind were more influenced by US hardcore punks bands and played several shows, including one supporting Feeder in London.
The first incarnation of Lostprophets came in 1997 when they were called Lozt Prophetz. Their first gig, with Watkins as lead vocalist, was supporting local hardcore outfit Public Disturbance, for whom Watkins played drums.
The band eventually changed their name to Lostprophets after a meeting with their future label boss on Visible Records. Their first album, Thefakesoundofprogress, was released in 2001.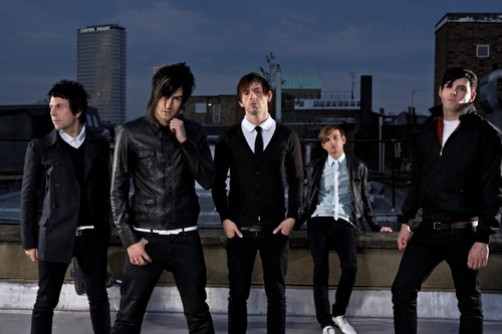 Originally described as a "nu-metal boyband", their debut album received reasonable reviews and went on to sell over 100,000 copies in the UK.
The album also contained the single Shinobi vs Dragon Ninja, which peaked at No 33 on the Alternative Songs chart in the US. That helped propel the band on to the world stage.
Lostprophets cemented their reputation as one of the biggest rock bands in the world with the release of their second album, Start Something, in 2003.
Featuring the single Burn Burn, which reached the top 10 in the UK, the album went on to sell more than 2.5 million copies worldwide despite lukewarm reviews from established rock magazines such as Metal Hammer.
The band went on to release three more albums, including 2006's Liberation Transmission which reached No 1 in the UK, but they failed to reproduce the success of their mega-selling second album. The band were criticised in rock circles as for a more pop-friendly sound.
They remained popular on the festival circuit, however, and their last album Weapons, released in 2012, reached No 9 on the UK's overall albums chart.
Ten months after Watkins was charged with sex offences following "a year of coming to terms with our heartache", the band announced they were splitting up.
They told fans: "Your love and support over the past 15 years has been tremendous and we'll be forever grateful for all you've given us. As we look forward to the next phase of our lives, we can only hope to be surrounded by people as devoted and inspiring as you guys have been."
Former south Wales music journalist Gavin Allen told the BBC the Lostprophets "achieved real success, but their career - and back catalogue - will now be so tainted that it is hard to see any radio stations playing their music again".
"Their legacy has just vanished," he said.
Watkins, 36, of Pontypridd, admitted to 11 offences at Cardiff Crown Court, including attempting to rape a child, sexually assaulting a child under 13, and aiding and abetting a female co-defendant to sexually assault a child under 13
Det Chief Insp Peter Doyle, of South Wales Police, described the offences as the "most shocking and harrowing child abuse evidence I've ever seen".
"There is no doubt in my mind that Ian Watkins exploited his celebrity status in order to abuse young children," said Doyle.
Read:Peaches Geldof Tweets Names of Ian Watkins' Female Co-Accused